Information on Bank Repos and Foreclosures
Buying Bank Owned Properties (REO)
You've watched the late-night infomercials and you're ready to do the bank "a favor" and take a problem off their hands. Plus, you expect to make "a killing" in the process. Sounds great and it might just happen, but first you should take a look at some facts and get prepared.
An REO (Real Estate Owned) is a property that goes back to the mortgage company after an unsuccessful foreclosure auction. You see, most foreclosure auctions do not even result in bids. After all, if there was enough equity in the property to satisfy the loan, the owner would have probably sold the property and paid off the bank. That is why the property ends up at a foreclosure or trustee sale.
Foreclosure sales begin with a minimum bid that includes the loan balance, any accrued interest, plus attorney's fees and any costs association with the foreclosure process. In order to bid at a foreclosure auction, you must have a cashier's check in your hand for the full amount of your bid. If you are the successful bidder, you receive the property in "as is" condition, which may include someone still living in the property. There may also be other liens against the property.
Since what is owed to the bank is almost always more than what the property is worth, very few foreclosure auctions result in a successful sale. Then the property "reverts" to the bank. It becomes an REO, or "real estate owned" property.
The bank now owns the property and the mortgage loan no longer exists. The bank will handle the eviction, if necessary, and may do some repairs. They will negotiate with the IRS for removal of tax liens and pay off any homeowner's association dues. As a purchaser of an REO property, the buyer will receive a title insurance policy and the opportunity to investigate the property.
A bank owned property might not be a great bargain. Do your homework before making an offer. Make sure that the price you pay (if you're successful) is comparable to other homes in the neighborhood. Consider the costs of renovation, including time to complete them. Don't get caught up in a 'bidding war' and pay over market value. It's an old myth that "foreclosures" are a bargain.
Each bank/lender works a little differently, but they all have similar goals. They want to get the best price possible and have no interest in "dumping" real estate cheaply. Generally, banks have an entire department set up to manage their REO inventory.
Once you make an offer to purchase, banks generally present a "counter-offer." It may be at a higher price than you expect, but they have to demonstrate to investors, shareholders and auditors that they attempted to get the highest price possible. You should plan to counter the counter-offer.
Your offer or counter-offer will probably have to be reviewed and approved by several individuals and companies. Even once an offer is accepted, the bank may insert wording like "..subject to corporate approval with 5 days."
Banks always want to sell a property in "as is" condition. Most will provide a Section 1 pest certification, but not unless you include it in your offer and negotiate the point. They will allow you to get all the inspections you want (at your expense), but they may not agree to do any repairs.
Your offer should include an inspection contingency period that allows you to terminate the sale if the inspections reveal unanticipated damages that the bank will not correct.
Even though you agreed to "as is," always give the bank another opportunity to make repairs or give you a credit after you've completed your inspections. Sometimes they'll re-negotiate to save the transaction instead of putting the property back on the market, but don't take it for granted.
Banks do not want to see a lot of proprietary disclosures; they are exempt from the California Seller's Transfer Disclosure Statement (TDS-14). If there are real estate agents involved, either representing you or the bank, those agents are required to provide you their disclosure statements.
Most banks will not provide financing on their REOs but it doesn't hurt to ask. Especially if the property has extensive damage and you are purchasing it "as is."
Before making an offer, have your agent contact the the listing agent and ask the following:
Are there any inspection reports?

What work has the bank agreed to?

Is there a special "as is" form?

How long does it take the bank to accept an offer?

How does your agent deliver the offer?
Offers are usually FAXED to the bank. The listing agent needs your originals. There is no formal presentation. Keep in mind: nothing happens evenings and weekends (banks are closed)
Since there is no face-to-face presentation to the bank, provide the listing agent with a pre-qualification or better yet, a pre-approval letter and buyer biography. Make your offer easy to accept.
Hopefully these tips will manage your expectations. Remember that REO's sell at pretty close to full market value and are not the deals presented on late night television.
by Walt and Arla Harvey are Realtors in Honolulu, Hawaii. Copyright 2000 Walt Harvey, real estate broker, CRS, GRI

From Wikipedia, the free encyclopedia
Real estate owned or REO is a class of property owned by a lender, typically a bank, after an unsuccessful sale at a foreclosure auction. This is common because most of the properties up for sale at these auctions are worth less than the total amount owed to the bank negative equity: the minimum bid in most foreclosure auctions equals the outstanding loan amount, the accrued interest and any costs associated with the foreclosure sale including attorneys' fees.
After an unsuccessful auction, the bank will go through the process of trying to sell the property on its own. It will remove some of the liens and other expenses on the home and try to resell it to the public, either through future auctions or direct marketing through a Realtor. Generally speaking, bank REO properties are in poor shape in terms of repairs and maintenance; however, real estate investors will often go after these properties as banks are not in the business of owning homes and so, in some cases, the low price can more than compensate for the condition of the property.
Foreclosure
From Wikipedia, the free encyclopedia
Foreclosure is the legal process in which a
bank
or other
secured
creditor
sells or repossesses a parcel of
real property
(
immovabl
e property
) after the owner has failed to comply with an agreement between the lender and borrower called a "
mortgage
" or "
deed of trust
". Commonly, the violation of the mortgage is a
default
in payment of a
promissory note
, secured by a
lien
on the property. When the process is complete, the lender can sell the property and keep the proceeds to pay off its mortgage and any legal costs, and it is typically said that "the lender has foreclosed its
mortgage
or
lien
".[1]
Types of Foreclosure
The mortgage holder can usually initiate foreclosure at a time specified in the mortgage documents, typically some period of time after a default condition occurs. Within the United States and many other countries, several types of foreclosure exist. Two of them - namely, by judicial sale and by power of sale - are widely used, but other modes of foreclosure are also possible in a few states.
Foreclosure by judicial sale, more commonly known as Judicial Foreclosure is available in every state and required in many, involves the sale of the mortgaged property under the supervision of a court, with the proceeds going first to satisfy the mortgage; then other lien holders; and, finally, the mortgagor/borrower if any proceeds are left. As with all other legal actions, all parties must be notified of the foreclosure, but notification requirements vary significantly from state to state. A judicial decision is announced after pleadings at a (usually short) hearing in a state or local court. In some fairly rare instances, foreclosures are filed in Federal courts.
Foreclosure by power of sale, which is also allowed by many the states if a power of sale clause is included in the mortgage. This process involves the sale of the property by the mortgage holder without court supervision. It is generally more expedient than foreclosure by judicial sale. As in judicial sale, the mortgage holder and other lien holders are respectively first and second claimants to the proceeds from the sale.
Other types of foreclosure are considered minor because of their limited availability. Under strict foreclosure, which is available in a few states including Connecticut, New Hampshire and Vermont, suit is brought by the mortgagee and if successful, a court orders the defaulted mortgagor to pay the mortgage within a specified period of time. Should the mortgagor fail to do so, the mortgage holder gains the title to the property with no obligation to sell it. Historically, strict foreclosure was the original method of foreclosure.
Acceleration
The concept of acceleration is used to determine the amount owed under foreclosure. Acceleration allows the mortgage holder to declare the entire debt of a defaulted morgagor due and payable. If a mortgage is taken, for instance, on a $10,000 property and monthly payments are required, the mortgage holder can demand the mortgagor make good on the entire $10,000 if the mortgagor fails to make one or more of those payments.
The vast majority (but not all) of mortgages today have acceleration clauses. The holder of a mortgage without this clause has only two options: either to wait until all of the payments come due or convince a court to compel a sale of some parts of the property in lieu of the past due payments. Alternatively, the court may order the property sold subject to the mortgage, with the proceeds from the sale going to the payments owed the mortgage holder.
Process
The process of foreclosure is lengthy and the timeframes for when the lending institution begins the process vary from state to state. Other factors, such as the increasing availability of personal loans for owners facing foreclosure, present homeowners with foreclosure avoidance options. Websites which connect individual borrowers and homeowners to individual lenders are increasingly used as mechanisms to bypass banks while meeting payment obligations for mortgage providers.
In the United States, there are two types of foreclosure in most common law states. Using a "deed in lieu of foreclosure," or "strict foreclosure", the bank claims the title and possession of the property back in full satisfaction of a debt, usually on contract. In the proceeding simply known as foreclosure (or, perhaps, distinguished as "judicial foreclosure"), the property is subject to auction by the county sheriff or some other officer of the court. Many states require this sort of proceeding in some or all cases of foreclosure, in order to protect any equity the debtor may have in the property, in case the value of the debt being foreclosed on is substantially less than the market value of the immovable property (this also discourages strategic foreclosure). In this foreclosure, the sheriff then issues a deed to the winning bidder at auction. Banks and other institutional lenders typically bid in the amount of the owed debt at the sale, and if no other buyers step forward the lender receives title to the immovable property in return.
Other states have adopted non-judicial foreclosure procedures, in which the mortgagee, or more commonly the mortgagee's attorney or designated agent, gives the debtor a notice of default and the mortgagee's intent to sell the immovable property in a form prescribed by state statute. This type of foreclosure is commonly referred to as "statutory" or "non-judicial" foreclosure, as opposed to "judicial". With this "power-of-sale" type of foreclosure, if the debtor fails to cure the default, or use other lawful means (such as filing for bankruptcy which provides a temporary automatic stay to the foreclosure proceeding) to stop the sale, the mortgagee or its representative will conduct a public auction in a similar manner as the sheriff's auction described above. The highest bidder at the auction becomes the owner of the immovable property free and clear of any interest of the former owner but the property may be encumbered by any liens superior to the mortgage being foreclosed (e.g. a senior mortgage, unpaid property taxes etc). Further legal action, such as an eviction may be necessary to obtain possession of the premises.
"Strict foreclosure" is an equitable right available in some states. The strict foreclosure period arises after the foreclosure sale has taken place and is available to the foreclosure sale purchaser. The foreclosure sale purchaser must petition a court for a decree that will cut off any junior lienholder's rights to redeem the senior debt. If the junior lienholder fails to do so within the judicially established time frame, his lien is cancelled and the purchaser's title is cleared. This effect is the same as the strict foreclosure that occurred at common law in England's courts of equity as a response to the development of the equity of redemption.
In most jurisdictions, it is customary for the foreclosing lender to obtain a title search of the immovable property and to notify all other persons who may have liens on the property, whether by judgment, by contract, or by statute or other law, so that they may appear and assert their interest in the foreclosure litigation. In all US jurisdictions a lender who conducts a foreclosure sale of immovable property which is the subject of a federal tax lien must give 25 days' notice of the sale to the Internal Revenue Service: failure to give notice to the IRS will result in the lien remaining attached to the immovable property after the sale. Therefore, it is imperative that the lender obtain a search of the local Federal Tax Liens so that if the persons or companies involved in the foreclosure have a federal tax lien filed against them, the proper notice to the IRS will be given. A detailed explanation by the IRS of the Federal Tax Lien process can be found.[2]
The US congress passed new act. President Bush signed into law a temporary change to the tax code. For the period Jan. 1, 2007, through Dec. 31, 2009, homeowners will not have to pay tax on any debt that is cancelled.[3] (note that there are notable exceptions, such when the cancelled debt is not on your primary residence.)
Foreclosure auction
When a bank auctions a repossessed property, they will typically set the starting price as the remaining balance on the mortgage loan. Many times, however, in a weak market the bank will set the starting price at a lower amount if it believes the real estate securing the loan is worth less than the loan.
In the case where the remaining mortgage balance is higher than the actual home value, known as an Upside-down mortgage, the bank is unlikely to attract auction bids at this price level. A house that went through foreclosure auction and failed to attract any bids becomes property of the bank. It is called REO (real estate owned). The bank will typically try to sell it at a loss later through standard channels.
Further borrower's obligations
The mortgagor may be required to pay for Private Mortgage Insurance, or PMI, for as long as the principal of his primary mortgage is above 80% of the value of his property. In most situations, insurance requirements are sufficient to guarantee that the lender will get some pre-defined percentage of the loan value back, either from foreclosure auction proceeds or from PMI or a combination thereof.
Nevertheless, in an illiquid real estate market or following a significant drop in real estate prices, it may happen that the property being foreclosed is sold for less than the remaining balance on the primary mortgage loan, and there may be no insurance to cover the loss. In this case, the court overseeing the foreclosure process may enter a deficiency judgment against the mortgagor. Deficiency judgments can be used to place a lien on the borrower's other property that obligates the mortgagor to repay the difference. It gives lender a legal right to collect the remainder of debt out of mortgagor's other assets (if any).
There are exceptions to this rule, however. If the mortgage is a non-recourse debt (which is often the case with residential mortgages), lender may not go after borrower's assets to recoup his losses. Lender's ability to pursue deficiency judgment may be restricted by state laws. In California and some other states, original mortgages (the ones taken out at the time of purchase) are typically non-recourse loans, however, refinanced loans and home equity lines of credit aren't.
If the lender chooses not to pursue deficiency judgment—or can't because the mortgage is non-recourse—and writes off the loss, the borrower may have to pay income taxes on the unrepaid amount if it can be considered "forgiven debt." However, recent changes in tax laws may change the way these amounts are reported.
Any other loans taken out against the property being foreclosed (second mortgages, HELOCs) are "wiped out" by foreclosure (in the sense that they are no longer attached to the property), but the borrower is still obligated to pay them off if they are not paid out of foreclosure auction's proceeds.
Should We Consider Foreclosures?
My husband and I have recently moved to a new area and are temporarily renting until we can make a wise investment decision on a home purchase. We know the value of buying and selling real estate wisely, and are therefore carefully researching the area to be ready at a moment's notice to pounce on a deal.
But - I'm very curious foreclosed homes. I'd like to ask if there's anyone out there who has experience in buying foreclosures. What's involved? How do I get in the loop to hear about them? Are there any red flags I should be aware of? How does financing work?
Patty
Consider Auctions, Too
I spoke to a courthouse employee several weeks ago regarding foreclosure and tax lien sales. What he told me is that in foreclosures, the lender purchases the home 99.9% of the time. They will then list with a local real estate agent in order to recover their loss.
You should probably consult a professional regarding tax lien sales. It was my understanding that after 3 years of unpaid taxes, the county offers the property at the courthouse steps to the highest bidder. The people who are losing the property can reclaim it within 2 years of the auction date by paying the delinquent taxes. You are not entitled to any compensation for repairs, improvements, etc. you performed on the property. After 2 years you can get a deed to the property. The courthouse employee used this scenario regarding tax lien sales.....you buy a house and it needs a new roof. You better wait 2 years before fixing it or else there's a good chance you're fixing up someone else's house.
I think a better chance to get good deals is to go to auctions where the real estate is also being offered. Do your homework on the local market, what's selling, what's included, etc. Do inspect the house thoroughly. Check the plumbing, the electrical, the floor joists, look up in the attic. Don't be intimidated by the number of people at the auction talking about the property....it's safe to say 90% are just curious, 5% might be interested if it doesn't go too high and the other 5% are serious. If you have 100 people at the auction, it's between you and 4 others! Don't get caught up in auction-fever. I am aware of a house in my area purchased at auction for $42K and its appraised value was $67K.
Debbie
Our FHA Repo
We bought our house as an FHA repossession 5 years ago. Here in Indianapolis, the properties are listed in the Sunday newspaper's Real Estate section, with a suggested price based on appraisal (usually this is the appraised figure). It is a closed bidding process, which means that you submit your offer, through your realtor, to the FHA board. They only open the bids on the day of the sale, and the best offer takes the property. FHA pays most of the closing costs.
Most of these homes need some work, as they've been abandoned by the owners or abused. We faced pipes that had burst with a winter freeze and LOTS of cosmetic work (carpet, paint, etc.). Sometimes you will even find a furnace missing! But you can usually get a great deal if you find the right property for you. We only spent about $5k fixing our house up (and the house was liveable when we took possession); we could probably get close to $30K in profit if we were to sell it. And I would not necessarily consider this house a "fixer-upper," as it didn't need any major construction work done.

From Fannie Mae
Another place to check is the Veteran's Administration, which also lists foreclosed homes, and often you can find homes being auctioned by the Sheriff's Department or by private owners. Each process differs as to the way you bid and purchase, but all are relatively simple. Providing you are realistic in what you can spend and what is reasonable to fix up, you can get a great deal. We are very happy with our home.
Jenny W
Last year, we bought a house that had been foreclosed on. I found it on-line through the Fannie Mae web site. Some points to consider on foreclosed homes: They are usually sold as-is without warranty. The mortgage company may have no idea about problems or remodeling done to the house. If the house was left unoccupied in winter (in the northern part of the country) pipes may have frozen or other damage may have occurred. Have a thorough home inspection prior to buying it. Also with the mortgage holder out of state, it took longer to get our mortgage paperwork completed and approved. Make sure the foreclosure paperwork is properly completed and registered.
Andy S.
A VA Foreclosure
Our home was a VA foreclosure, which we had spotted while looking at the house across the street. Foreclosures must be advertised in the newspaper; however, I strongly recommend scouting around for the little white foreclosure notices, which are posted on the foreclosed houses for some time prior to running the ad. In our case, by the time the ad ran, we had already looked at the house and decided that it was a good investment. The day the ad ran, we pounced. We called a real estate agent who we knew and asked her to bid on the house for us. There were many people who bid on the house, but they all bid at or below the asking price, which was low to begin with. If you know the asking price is a steal, don't be greedy and risk losing the bid. Bid a few hundred dollars MORE than the asking price. We thought our agent was ripping us off to do that, but we got the house for $42,000, when it was appraised at $55,000. Now after some renovations and rising property values, I own a house which is worth more than $100,000.
Susan S.
Buying Through HUD
My husband and I just purchased our first home through H.U.D. (in California). We got a $100.00 down-payment certificate at the local home show and found a realtor whom we liked and trusted. He mailed us the list of houses for sale each week (you can also get the list every Friday morning online). We would drive by the property and call him if we wanted to see the inside. After 3 months of looking, we found a great house in a fabulous neighborhood. We put in a bid, but didn't think we would get the property. We thought it would sell for 3-5 thousand dollars more than we could afford to offer. Two days later we found that we had won the bid by $243.00. Escrow closes in 2 days! We have a great house, a payment we can afford and have "instant" equity. The house next door, which is slightly smaller, is priced $12,000.00 more than we paid! H.U.D. is a federal program and is available everywhere. If you check their website, you can go to a class to get the $100.00 down-payment certificate if you cannot get one at a local home show or fair. Our down-payment was $100.00 and we asked H.U.D. to pay for our closing costs. To move in we will need a total of $350.00 cash. Get a great realtor, get pre-approved with a lender to know how much you can afford and shop around.
Allison
Bank Repo
I purchased a foreclosed home about a year ago. What I learned is that in my case, the bank would not negotiate a price for 60 days following the listing. If you want to wait and risk not getting the house, that is an option. I also had a pre-approved mortgage though a mortgage company, I don't think that it made any difference to them what kind of house I bought as long as it passed the inspection. Be prepared to deal with some cosmetic damage, like switch plates and light fixtures missing. In my case, the house had been left vacant, and the pipes had burst. Be firm in insisting that this kind of damage be repaired BEFORE you close on the house. The cosmetic things you will probably have to take care of yourself. A little time at the local town hall can also be beneficial, in checking out how much comparable homes in the area have sold for, then you will know whether you are getting a bargain.
Robin
Watch the Title
My husband and I bought one of these. We found a realtor in the area who specialized in them. My husband was helping out a friend by looking to see what it would cost to fix this terrible house in a terrific neighborhood. It was way over the friends head (he's not very handy) but it was the perfect house for us. It was a little more than we could afford at the time but after several more contracts had fallen through the price went down by about $4,000. We knew it was time for us to put in a bid (someone else had a bid on it when we put ours in). The other contract fell through and we got the house. Yea!
Since it was a VA forclosure we got a VA loan. The closing was way too easy. We did everything in the kitchen of our soon to be new house. We had a very low down payment also. One thing that we didn't do (the VA doesn't do any of these things) is get a title search. MAKE SURE YOU DO! We weren't very well informed and several years later when we wanted to get a home equity loan (we had already built up about $11,000 in the value of the home) we couldn't get it because we didn't have the title search. Our realtor told us that the VA wouldn't be able to take it over if there was a title problem. But now it's our problem. So we have to get one and hope there is not a problem!
Our experience has been a good one. We have done a lot of work to our home and have made a great investment. Our neighbors are wonderful and there is really nowhere else I would want to live. We couldn't have afforded half of our house if it were not a forclosure.
Cathy P.
Beware of Liens
We live in a good-sized southern city, and here there is an auction every day at the courthouse of foreclosed properties. She might want to start by checking her own courthouse about property auctions to see if they do something similar.
There are two important warnings I want to pass on, however, to anyone interested in foreclosed properties:
#1...many of these homes have IRS or other government liens on them. If you buy a house with liens, they become YOUR problem. They are not cancelled when a property goes into foreclosure. You can research whether a property has liens on it at the courthouse; sometimes people do this full-time and sell the information in book form (you'd get a "catalog" of upcoming auctions and tax deed sales, including lien information). You might be able to hook up with someone like that at a property auction.
#2: These homes are not always "super deals." Some are terribly neglected and damaged, others may be owned by banks not willing to negotiate much of a price cut.
I recommend ordering both an appraisal and a home inspection (they are two different things) on any home you're seriously considering. Both cost money, yes. But an appraisal by a licensed real estate appraiser gives you the true market value of your home, so you will know if what you're buying really is a "bargain." And a home inspection will give you a detailed report of all defects in the home, so you'll know whether you're looking at major repair expenses.
Anna B.
Different Kinds of Repo
All repos are not equal. A bank repo is different from a HUD or a VA repo. Sometimes, by calling a bank they can give you a list of their repos -- however -- where I live banks list their homes with Realtors. HUD & VA homes can be found on the internet but to buy one you will need to use a Realtor -- I suggest one who has experience in these fields. Most of the time utilities are not on making home inspections difficult. This does not mean that repos are bad buys. Some can be very good needing only cosmetics. Use your eyes to do a good visual inspection. Tell tale signs of water spots on ceiling (roof trouble), water spots under sinks, signs of termites, etc can be seen. Buying a repo can be a very good experience with a little know how and caution. Each area is different so it also depends where you live. Happy house hunting!!
Linda
Remember, It's Sold "As Is"
We purchased a reposessed house this summer when my husband was transferred from OK to GA. We got a good deal. From our calculations, the house was undervalued at least 25%. The government (loan holder) was eager to sell, as each month that passes they lose more money. They did negotioate a little bit on the price, but not much. The big disadvantage is that the house was sold "AS IS", and they would not negotioate at all for repairs.
There were A LOT of things obviously wrong with the house (holes in wall, water heater non functioning, rotted floor, holes in kitchen floor, holes in roof, dead bird in hole in wall, etc.) We kept out money for repairs, but underestimated. And after living in the house for a couple of months have found more problems (shower pan leaks, lights that don't work, garage door openner that does not open, etc.) We still feel that this house was a steal, and we stand to make a tidy profit when we sell. My advise, make sure you have enough money to fix things! When someone loses their house, they probably have not had money to keep things in good repair while they were living in it.
Dee W. of Milledgeville , GA
Are you looking for accurate information regarding Bank Repos and Foreclosures? Whether your an investor or looking for one home or a buyer looking for your dream home, our system is designed to optimize your efforts and take advantage of a rare opportunity to invest in foreclosures. There has seldom been a better time to purchase real estate. The process can seem intimidating and full of unknowns. I understand! As your Bank Owned Real Estate Specialist, I work with people just like you every day.

If you are:

looking to invest in an REO (Real Estate Owned) Property
want to know more about the foreclosure process
buying a home, condo or property
selling a home, condo or property
I am prepared to provide you with as much real estate information as neccessary to make your big decision. Whether you are looking in La Mirada, Whitter, La Habra, Norwalk, Brea, Buena Park or any other Southern California city, I am here to provide a valuable resource.
Attention Asset Managers: Looking for an REO broker to inspect, evaluate, market and sell your foreclosed properties? Send your request for my REO resume to:
warrennass@aol.com
or call (714)606-0329
I have been listing and selling properties since 1992. With my profesional support team, I have worked with banks, savings and loans, escrow companies, title companies, mortgage insurance companies, asset management companies and other corporations. My ability to meet deadlines, attention to detail and committment to high quality customer service have kept me at the top of the Real Estate market in Southern California. Working out of my centrally located office has expanded my coverage area to include cities in Orange County, Los Angeles County, San Bernardino County and Riverside County. For a top producing agent call Warren Nass 714-606-0329 today.
Thank you for taking the time to visit my website. If you are looking to sell your current home or purchase a new one, feel free to browse my listings or search for current listings on the MLS.

Bank Repos are back, and are flooding the marketplace. For a current list of REO properties in your area, call Warren.
WARREN A. NASS
Century 21 Westworld Realty
15058 Rosecrans Avenue, La Mirada, CA 90638 California
License # 01130292 Exp. 2/2012
Direct (714) 606-0329 Office (714) 523-7151 ext. 136 Fax (714) 690-9388
Email warrennass@aol.com
Website http://www.warren4realestate.com
Serving Southern California and surrounding areas - La Mirada, Whittier, Brea, La Habra, La Habra Heights, Buena Park, Norwalk, Fullerton, Yorba Linda, Placentia, Corona, Huntington Beach, Santa Fe Springs, Cerritos, Cypress, Anaheim, Anaheim Hills, Tustin, Westminster, Newport Beach, Orange, Los Angeles County, Orange County, areas of Riverside County and San Bernadino County
OBJECTIVE
To manage, market, list and sell your foreclosed or alternately acquired real estate (REO) in a timely, efficient and cost effective manner to achieve the highest possible recovery. Provide Broker's Price Opinions (BPO) to establish market values for individual properties in an accurate, complete and timely fashion.
EXPERIENCE
Mission Valley Mortgage Huntington Beach, CA Loan Processor, Loan Originator June 1989-February 1992
Century 21 Westworld Realty La Mirada, CA Real Estate Sales February 1992-Present
I specialize in the sale of single family residences, condominiums, land and apartment buildings. My focus has been the listing and sale of single family residences in Southern California. I have sold approximately $125 million worth of real estate and over 352 homes. Since 1992, I have been a licensed full time real estate professional with the same Century 21 office. I am known throughout my market area as a reliable agent to obtain top market values and get the job done. It is my personal goal to get your REO properties off your books as soon as possible to benefit all of us.
While selling or buying a home is often an emotionally charged experience, my sensitivity and care during each phase of the transaction eases the process considerably. Knowing that a home sale or purchase often represents a family's largest lifetime investment, I provide detailed plans of action custom designed for each client. My marketing approach takes into consideration their goals, lifestyle and other special needs. I provide my clients with ongoing progress reports every step of the way so there are no surprises at the close of escrow.
I view each transaction as an opportunity to help my clients make the most informed decisions. A licensed Realtor, member of the Centurion Honor Society, seven time Centurion Award Winner, Quality Service Award Winner, Diamond Award Winner, Century 21 Westworld Salesperson of the Year, Member of the National Association of Realtors®, California Association of Realtors®, the Pacific West Association of Realtors® and Member of Southern California Multiple Listing Service. I am always up to date on market trends and am knowledgeable about the disclosure issues and legislation that affects sellers and the real estate industry at large.
Creative marketing is central to my ongoing success. I create personalized marketing campaigns designed to sell homes at the highest price with minimum inconvenience to my clients. When a seller lists their property with me, they can count on their property being exposed to a broad base of potential, qualified buyers. From advertising in major metropolitan and local newspapers like the Los Angeles Times, the PennySaver Magazine, the internet on over 2500 different sites including enhanced Realtor.com, Century21.com and my website at warren4realestate.com, to compelling direct mail pieces and good old fashioned networking. I leave nothing to chance when it comes to exceeding my clients' goals.
I look forward to working with you and will continue to be a high achieving sales associate who will guide you through a smooth real estate transaction and get your properties SOLD.
REO Marketing Plan
Every real buyer is working with at least one agent, and there are over 100,000 agents in L.A., Orange, Riverside and San Bernardino Counties. Speed is critical in a declining market. Properly exposing your property to all of them gives you 10 times the power of any local marketing. My sales record proves this.
Premarketing: As soon as homes become vacant I order signs up and put them on our inventory on the local MLS and century21.com, so agents can show them right away. I often have offers to present as soon as we're given a list price.
Multiple Listing Services: My listings are exposed to all of Southern California through the MLS Alliance. And nationally on the web. I make sure that the photos and remarks are the best possible. I submit our own interior & exterior photos, and I write all the remarks myself. 1/3 of my listings are sold by out-of-area agents.
Internet: warren4realestate.com (where our inventory is updated constantly), foreclosure.com, realtor.com, homescape.com, century21.com, houseandhome.msn.com, homeroute.com, referralsonthenet.com, homeseekers.com, homes.com, realestatebook.com, mls.realtylife.com, themls.com, rapmls.com, imrmls.com, tempo.socalmls.com, craigslist, Google, Yahoo, Trulia, backpage.com and zillow.com. I am finding new ones all the time.
Instant Response: I have licensed Realtors answering the phone from 9:00AM until 6:00pm 7 days a week. Agents' and buyers' questions get answered now.
22 Year Agent / Lender/ Investor Network: Over the years I've built great relationships with hundreds of agents and investors. I am known for having a good inventory in the L.A. and Orange County area.
Constant Monitoring: Vacant homes are watched carefully. I befriend the neighbors and my field rep is on the road all day, inspecting our listings. Problems are taken care of immediately, and if there's a break-in I often have the police there in time to catch them.
Open Houses: Can be arranged. Newer agents like to hold them to pick up buyers and possibly sell the property.
WARREN NASS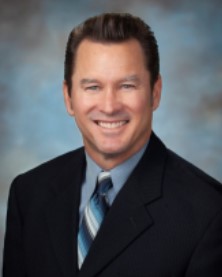 P: 714.606.0329