Buying a Home
The Customized Home Search System for Buyer Representation, offered by

is designed to provide you with a full service, anxiety-free real estate experience.

Warren Nass

will deliver a level of service unmatched in the real estate industry.
This Customized Home Search System answers all of the questions and concerns that buyers are challenged with when purchasing a home. Let Warren Nass show you how easy your real estate purchase can be.
Through the CENTURY 21® Customized Home Search System, Warren Nass can offer proprietary marketing tools to provide you with superior service when purchasing your home. Services include:
Refer you to qualified service providers including lenders, appraisers, home inspectors, movers and home improvement specialists

CENTURY 21® Internet Marketing Program

Ability to search for your new home from this website

Global Referral Network

CENTURY 21® Buyer Service Pledge®

CENTURY 21® Quality Service Survey

CENTURY 21® Recreational Properties (SM)

CENTURY 21® Fine Homes & Estates (SM)
Contact Warren Nass today to answer your questions, provide professional advice, and handle all the details for you. Like you, today's consumers want comprehensive services from their real estate professional. Warren Nass offers the services you want and the peace of mind you deserve.
Home Warranty Protection

Home Inspection Services

Title/Escrow Services
Through CENTURY 21® Connections (SM)Warren Nass offers you additional services and programs that will help save you money and provide the highest level of service ever offered by any real estate organization. With the Customized Home Search System, the CENTURY 21® System averages a home bought or sold every minute of every day. Is there any reason we can't help you purchase yours?

Home Edition… News from your REALTOR®
Buying Distressed Properties By Elyse Umlauf-Garneau
Every cloud has a silver lining, and the rise in California home foreclosures is no exception. That's if you're an investor hunting for good deals.
Investing in foreclosures is no low-risk venture. You often need to act quickly, have ready cash to buy, and may need to earmark money for repairs to make properties sellable.
Here are some basics on buying distressed homes.

• Identify properties: Right now, choices are abundant. For instance, in mid-July, a search at foreclosure.com for foreclosure properties in San Diego County yielded 28,301 hits. One way to locate homes is to register with foreclosure information services, such as foreclosure.com or realtytrac.com.
Options to buy include:

• Short sales: When borrowers can't keep current with mortgage payments, some lenders agree to allow the sale of the property for less than the loan balance. Frequently, you can find such deals through real estate professionals representing troubled homeowners.

• Auctions: Auctions typically offer the best buys, but the risk to you is greater. You must research liens against the property and decide on your maximum bid price. You're also required to have cash on hand; remember, you're bidding on homes you haven't inspected, and competition can be stiff.

• REOs: These are properties that have been taken back by banks. You can contact banks' REO or asset management departments to locate properties. Such homes are frequently listed in the multiple listing services, so REALTORS® can assist you with purchases. Unlike at auctions, you'll be able to inspect properties and banks may have made repairs to a home.
Before You Leap
Take seminars, visit Web sites, and read books before investing.
Do proper research. Check neighborhood comparable prices so you don't overpay.
You're inheriting previous owners' problems, so investigate other costs, such as liens and unpaid taxes that you could be responsible for.
Consult appropriate experts, such as lawyers, certified public accountants, and real estate professionals. REALTORS® can often locate and execute short sales, find REOs, and help you evaluate market conditions.

More Information

Resources: Foreclosure Investing for Dummies and The Pre-Foreclosure Property Investor's Kit: How to Make Money Buying Distressed Real Estate - Before the Public Auction.

Foreclosure Sites
www.foreclosure.com
www.foreclosures.com
www.realtytrac.com

Elyse Umlauf-Garneau is a freelance real estate writer.
The best time to buy a home
No one knows when we'll reach a bottom, but you can get a great bargain, if you shop around.
Questions: Given all the foreclosures and other problems in the housing market and the economy, do you think this is a good time for someone to buy a house? Or would I be better off waiting for the housing market to recover? -Mari, San Francisco
Answers: If you're asking me to predict when the housing market will hit bottom and when prices are likely to start climbing again, I'm sorry, but I can't help you. My housing crystal ball is on the blink.
I can tell you, though, that at this point we're still looking at one bleak house scenario.
If anything, the latest price statistics suggest that the market is still falling. The Standard & Poor's/Case-Shiller Home Price Index for 20 large metropolitan areas was down 16.6% in August compared to its level a year ago. That's more than the index was down for the year ending in July (16.3%) and in June (15.9%). National Association of Realtor stats for September also show a decline.
On a marginally positive note, there has been somewhat of an uptick in sales of both existing and new homes. But given the fact that foreclosures and mortgage delinquencies have also been rising and the job market and the economy generally have been softening, I don't think anybody believes that the recent improvement in sales represents an imminent reversal of fortune.
I suppose it's possible that the various government and private efforts to help homeowners avert foreclosure could help stabilize the market. When you look at the overall picture, however, it's hard to imagine the housing situation improving significantly before the end of next year.
Don't time the market
But I don't think all this necessarily means that you should put off buying until certain prices have bottomed out, assuming you're planning to live in your house for, say, at least five years as opposed to flipping it.
Why? Well, for one thing I don't think it's possible to time the housing market any more than it is to time the stock market. Sure, you might be able to get a somewhat better deal by postponing your purchase. On the other hand, it's unrealistic to think that you're going to be able to catch the market just as prices are ready to rebound.
Buying a house isn't something you can do at a moment's notice. You've got to find the house you really want, settle on a price and get your financing. Your chances of timing all this to coincide with the market trough - even if you could call it - are pretty much nil. Besides, even when prices do eventually start to rise, no one knows how quickly (or slowly) they'll climb.
Do some legwork
That said, if you're really serious about owning a home, you're actually in a very good position as a buyer right now. Prices have fallen substantially over the past year or so, which should give you lots of leverage to negotiate a favorable price. And since there's no immediate sign of a turnaround in the market, it's not as if you've got to rush into a deal either.
So don't. Use this opportunity to do plenty of research in areas where you might consider buying. You can do that online these days at sites like Zillow and Trulia.
But don't restrict yourself to virtual legwork. Drive around a bunch of neighborhoods, talk to homeowners and business owners to get a better sense of how the area is doing and what it would be like to live there, stop by real estate offices and banks to get the current pulse of that specific market. You may even be able to pick up bargains among foreclosures or by working with sellers eager to avoid a foreclosure.
At the same time, you can start lining up your financing so you'll be ready to move ahead should you find a home you like at a price you're willing to pay. Remember, lenders are more picky about making loans than they were during the real estate bubble, which means they're requiring more information about your income, assets and expenses.
You don't want a snag in the mortgage process to hold you up when you're ready to close a deal. So get all your financial paperwork in order ahead of time and scout out lenders offering competitive loan rates, which you can do by checking out our Real Estate section.
Bottom line: Without the benefit of 20/20 hindsight, no one can tell you when it's the absolute best time to buy. But if you make a real effort to shop around and get a feel for the market, you can almost certainly increase your chances of getting a house at a price you can be happy with now and in the future.
For Buyers
Buying a home is an exciting time in one's life. Making the smart move of choosing a REALTOR® is your first step to ensuring that your new home and community meets your needs. My services and experience range from financial aid to helping you find the home that best suits you and your family. For your convenience, I also provide listings by email. Email me what you want in a home and I will send you a list. I pride myself on repeat business and hope you'll come to understand why.
As Your Agent, I Will:
Assure that you see all the properties in the area that meet your criteria.

Guide you through the entire home buying process, from finding homes to look at, to getting the best financing.

Make sure you don't pay too much for your new home and help you avoid costly mistakes.

Answer all of your questions about the local market area, including schools, neighborhoods, the local economy, and more.
Before You Start Looking For Your New Home:
Check your credit rating or FICO score

.

Straighten out any errors before its too late.

Determine a comfortable monthly budget for your new purchase, including down payment and monthly payment.

Find a

loan program

that meets your needs and get pre-qualified (preferably pre-approved).

Choose a REALTOR® that you trust and who understands your needs.

Determine what neighborhood best matches your needs.

Identify important features you need your new home to have.
Closing Costs to Expect:
Lender fees include charges for loan processing, underwriting, preparation and establishing an escrow account.
Third-party fees include charges for insurance, title search, and other inspections such as termites.
Government fees include deed recording and state & local mortgage taxes.
Escrow and interest fees include homeowner's insurance, loan interest, real estate taxes, and occasionally private mortgage insurance.
Five Powerful Buying Strategies
1. Don't Get "Pre-Qualified, Get Pre-Approved!
Do you want to get the best house you can for the least amount of money? Then make sure you are in the strongest negotiating position possible. Price is only one bargaining chip in the negotiations, and not necessarily the most important one. Often other terms, such as the strength of the buyer or the length of escrow, are critical to a seller. In years past, I always recommended that buyers get "pre-qualified" by a lender. This means that you spend a few minutes on the phone with a lender who asks you a few questions. Based on the answers, the lender pronounces you "pre-qualified" and issues a certificate that you can show to a seller. Sellers are aware that such certificates are WORTHLESS, and here's why! None of the information has been verified! Often times-unknown problems surface! Some of the problems I've seen include recorded judgments, child support payments due, glitches on the credit report due to any number of reasons both accurately and inaccurately, down payments that have not been in the clients' bank account long enough, etc. So the way to make a strong offer today is to get "pre-approved". This happens AFTER all information has been checked and verified. If you are actually APPROVED for the loan and the only loose end is the appraisal on the property. This process takes anywhere from a few days to a few weeks depending on your situation. This is VERY POWERFUL and a weapon I recommend all my clients have in their negotiating arsenal.

2. Sell First, Then Buy!
If you have a house to sell, sell it before selecting a house to buy! Contingent sales are very hard to get accepted, unless it's with a new home builder who has other houses to sell and can afford to put one on a contingency. Let's pretend that we go out looking for the perfect house for you. We find it and you love it! Now you have to go make an offer to the seller. You want the seller to reduce the price and wait until you sell your house. The seller figures that's a risky deal, since he might pass up a buyer who DOESN'T have to sell a house while he's waiting for you. So he says OK, he'll do the contingency but it has to be a full price offer! So you see, you paid more for the house than you could have because of the contingency. Now you have to sell your existing house, and in a hurry! Otherwise you lose the dream house! So to sell quickly you might take anoffer that's lower than if you had more time. The bottom line is that buying before selling might cost you TENS OF THOUSANDS of dollars. I always recommend that you sell first, then buy. If you're concerned that there is not a house on the market for you, then go on a window-shopping trip. You can identify possible houses and locations without falling in love with a specific house. If you feel confident after that then put your house on the market. Another tactic is to make the sale "subject or contingent to seller finding suitable housing". Adding this phrase to the listing means that WHEN YOU DO FIND A BUYER, you will have some time to find the new place. If you don't find anything to your liking, you don't have to sell your present home.

3. List The Top Ten Things You Want In A Home!
Before house hunting, make a list of ten things you want in the new place. Then make a list of the ten things you don't want. I call this "TEN OF THIS AND NONE OF THAT". You can use this list as a scorecard to rate each property that you see. The one with the biggest score wins! This helps avoid confusion and keeps things in perspective when you're comparing dozens of homes. When house hunting, keep in mind the difference between "SKIN AND BONES". The BONES are things that cannot be changed such as the location, view, size of lot, noise in the area, school district, and floor plan. The SKIN represents easily changed surface finishes like carpet, wallpaper,color, and window coverings. Buy the house with good BONES, because the SKIN can always be changed to match your tastes. I always recommend that you imagine each house as if it were vacant. Consider each house on its underlying merits, not the seller's decorating skills.
4. Do Not Be Pushed Into Any House!
Your agent should show you everything available that meets your requirements. Don't make a decision on a house until you feel that you've seen enough to pick the best one. Go to the Multiple Listing computer with your agent to make sure that you are getting a COMPLETE list. In the late 80's and recently, homes were selling quickly, usually a few days after listing. In that kind of market, agents advised their clients to make an offer ON THE SPOT if they liked the house. That was good advice at the time. Today there isn't always this urgency, unless a home is drastically under priced, and you'll know if it is. Don't forget to check into the SCHOOL DISTRICTS of the area you're considering. Information is available on every school; such as class sizes, % of students that go on to college, SAT scores, etc. You can get this information from your agent or directly from the school.
5. Stop Calling Ads!
A word of caution - agents create ads solely to make the phone ring! Many ofthe homes have some drawback that's not mentioned in the ad, such as traffic noise, power lines, or litigation in the community. What's not mentioned inthe ad is usually more important than what is. For this reason, I want you to be very careful when reading ads. Remember that the person writing the ad is representing the seller and not you! The most important thing you can dois have someone on your side looking out for your best interests. Your own agent will critique the property with an eye towards how well it meets your needs and will point out any drawbacks you should know about. So whetheryou decide to work with me or not, pick an agent you feel comfortable with and enlist the services of that agent as a buyer's broker. Then you become a client with all the rights, benefits, and privileges created by this agency relationship, and you're no longer just a shopper. Did you know that manyhomes are sold WITHOUT A SIGN ever going up or an AD EVER BEING PUT IN THE PAPER? These "great deals" go to those people who are committed to working with one agent. When an agent hears of a great buy, who do you think he's going to call? His client, who he has a legal obligation to work hard for you, or someone who just called on the phone and said "keep your eyes open"? So to get the best buy on a property, I always recommend that you hire your own agent and stick with him.
Transaction Management
Coordinate disclosure forms, including any pertinent regional/state disclosures, making certain that the forms are completed in a timely manner.
Special flood hazard area

Potential flood zone

Seismic hazard zone

Wildland area that may contain substantial forest fire risks and hazards

High fire hazard severity zone

Earthquake fault zone

Data Base disclosure (Megan's Law)

Transfer Disclosure Statement

FIRPTA - Seller's Affidavit of Nonforeign Status

Lead Based Paint

Notice of Your 'Supplemental' Tax Bill

Radon Gas and Mold Notice and Release

Statewide Buyer and Seller Advisory

Supplemental Statutory and Contractual Disclosure
Carbon Monoxide
Water Heater and Smoke Detector Statement of Compliance

Provide you with government mandated booklets regarding Earthquake Preparedness, Enviromental Hazards and Lead Based Paint.
Coordinate with the appropriate third parties to ensure that your home conforms to all government regulations:
Water conservation requirements

Smoke detectors

Applicable city reports

Lead based paint

Impact hazard glazing of glass

Water heater strapping

Seismic gas shut-off value
Obtain Foreign Investment Real Property Tax (FIRPTA) statements. In addition we will direct you to a reputable mortgage broker for lender qualification.
A Buyer's Market? - If you're considering BUYING a house in a BUYER'S market, here are (4)four tips for buying.
If you find the right house at the right price, buy it. If you're serious about buying a house, this is both the first step and the final goal. To put it more precisely, you have to decide whether you will actively shop and then negotiate a fair deal, or if you'll just passively browse houses, hoping to stumble on a steal.

Put technology and a buyer's agent to good use. Cool technological innovations are popping up all the time. Try Google Earth

http://earth.google.com/

to see the neighborhood.

Negotiate effectively. Right now, there's more room for negotiation in most housing markets because the sales pace slows in fall/winter, and prices have been falling.

Avoid gimmicks. You're shopping for a house, not for a Caribbean cruise or a car lease.
Recently The New York Times reported on a condo seller who was offering to give the buyer a year's use of a leased Mercedes Benz E-Class sedan. One seller was offering a $100,000 bonus to the selling agent if the property sold for over $4,000,000.
When is the Best Time to Buy or Sell a Home? By Warren Nass
Many people ask me, "Is now a good time to buy?" There are so many things to consider when purchasing a new home—interest rates, price, area, location, lenders, fees, disclosures, the commute, crime rate, financial responsibility, affordability, schools, money, Megan's law and the list goes on. This is why it is important to work with a qualified 'full time' professional Realtor to assist you with all of your real estate needs.
The real estate market changes constantly, but it seems to do it in cycles. Another way to look at the market it is like a roller coaster that goes up and comes down. Since the mid 1950's, we have seen this cycle change approximately every 5 to 10 years. We are now at the top of the hill of the roller coaster and just at the crest of coming down. So does that mean, "We should not see the prices of homes as high as they were at their peak until 2011," as stated from real estate expert, Jim Droz, from the Century 21 Top Agent Retreat, 2006. But how far will prices come down, or will sales just continue to slow down? Prices statewide have dropped 1.8% since last year, but what does the future hold? They may not come down anymore. The low interest rates seem to be helping the housing market, but "they" say rates in 2007 will be on the rise. The foreclosures and bank repos are also on the rise. All the better reason to get a good loan. The home inventory in La Mirada, and the surrounding areas is the highest we have seen in years. This means there are more homes from which to choose and the competition is fierce. Some sellers and home builders are offering higher commissions to selling agents as well as buyer incentives. Six (6%) and seven (7%) percent listings are appearing again on the Multiple Listing Service. Because of the inflated housing market, "The number of Realtors nationwide has risen to 1.2 million and should decrease to approximately 800,000 Realtors in 2011," says Jim Droz.
California Association of Realtors (C.A.R.) reports home sales decreased 30.1 percent in August in California compared with the same period a year ago, while the median price of an existing home increased 1.6 percent from a year ago.
"We experienced the greatest year-to-year sales decline in August, 2006 since August, 1982, when sales fell 30.4 percent," said C.A.R. President Vince Malta. "This is another indication that we're in the initial stages of a long-anticipated adjustment in the market."
"Buyers today have a much greater selection of properties from which to choose, while some sellers are still clinging to price expectations that are no longer valid in today's market," said Vince Malta.
"I feel the best time to buy or sell a home is when it is best for you and your family. If we only had a crystal ball, we would all be rich," said Warren Nass.
Call Warren Nass! (714) 606-0329
WARREN NASS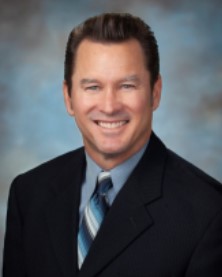 P: 714.606.0329