Save time and money with these great offers from leading companies on home services, transportation and temporary housing. Various financial and real estate services are also available. Contact Warren Nass for more information. (714) 606-0329
Moving & Home Services
Free Installation of a basic ADT Security System from America's #1 choice for Home Security - a $99 value.

Discounts on propane for whole house heating and/or water heating from the nation's largest propane company.

Tim Shorr
ShorrAgency.com

California's Insurance Office Home - Auto - Medical - Commercial Special:45% Discount on Home & Auto. Get quotes & apply online: Click Here (562)799-6644 (562)799-4244 Fax
Job Opportunities...Now Hiring Licensed Sales Agents

Receive a minimum 40% discount on State to State moves and receive $20,000 of Maximum Value Protection provided at no charge ($170.00 value).

First American Home Buyers Protection

Home Protection Plan increases your chance of selling your home faster and for more money. Enjoy peace of mind knowing that your new home comes with a home warranty for a full year.

Homeowners Select offers you convenience with one-stop-shopping for all your: homPreowners, auto, renters, condo, and personal umbrella insurance needs.
Home Inspection & Property Disclosure Reports
| | |
| --- | --- |
| p | Property I.D. Hazard Reports - Consumers receive detailed property location disclosure reports. Available in California and Florida only. |
| | U.S. Inspect is America's leading home inspection company, performing more than one million of the highest quality inspections in the industry. |
Temporary Housing, Hotels & Transportation
| | |
| --- | --- |
| | Discounts up to 15% off car rentals. |
| | Receive up to 30% off lodging rates. |
| | Provides nationwide temporary housing (apartments, town homes and homes) for customers of CENTURY 21® offices at preferred rates, for 30 days or longer. |
Mortgage & Finance
| | |
| --- | --- |
| iMortgage | Joe DiPierro (562)924-9714 (562)402-8400 (562)239-7190 |
| | Receive $20 off tax preparation from the nation's fastest growing national tax service. |
| NSE Insurance Agency | Kory Nielsen (562)943-0824 (888)296-2886 |
All products and services available through the CENTURY 21® Connections Program are provided bythe applicable manufacturer or distributor identified in the program and are not provided by Century 21 Real Estate Corporation or its affiliates. NOTE: Connections programs which result in the offer or advertisement of benefits to consumers are currently unavailable under the anti-inducement laws of KY and WV and the real estate commission interpretations of the laws of MO, NJ and OK. In addition, the consumer benefits may not be conditioned upon doing business, that is the listing with or purchasing through a particular real estate office in the states of KS, MD, OH and RI.
WARREN NASS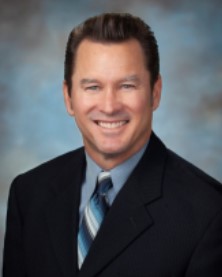 P: 714.606.0329