Keith Songer
Dear Friends,
A good friend, husband and son has been taken before his time. My friend Keith was a loyal husband to his wife Kim and a wonderful father to his three daughters, was killed in a car accident on April 2nd 2008 at 7:30pm, just outside of Las Vegas. I consider his mother, Kathy, his sister, Jill, and his brother, Clint, all very good friends. The loss of this one person will affect many people. He was involved in his wife and daughters schools assisting with functions, like Family Fun Night at Leffingwell Elementary School, his kids Dance Class (Even tapping himself) and Performances, teaching Sunday School at his Church and Coaching his Children's Sports. Anything that involved his kids, family or friends, he got involved in to spend more time with them. Working two jobs to better his children's future and home, I could never understand how he did it all, but he did. He lived a charmed and wonderful life in his 42 years and had a lot to be thankful for. Many loved him and I still do.
The Celebration of Keith's Life was held on April 12, 2008 10:00 a.m. at Whittier Area Community Church.
A Memorial Fund has been opened in Keith's name at Bank of the West. It isn't tax deductible. Checks should be made to "Keith Songer Memorial Fund". Please do not feel that you have to help their family just because you know me, but I feel if there is anyway I can assist Kim and the girls in anyway, I have to. Keith would do the same for me.
Cards, condolences and checks can be sent to:
Keith Songer Memorial Fund, c/o The Bank of The West, 1330 S. Beach Blvd. Suite A, La Habra, CA 90631
Thank you.
Sincerely yours,
Warren Nass 714-606-0329
Here are a few of many emails of love and support received by myself about Keith:
Kendall (12), Keith (42), Kerrigan (8) and Kelby (16)
My friends at the bank told me people have been calling. I hope that many people choose to do this instead of flowers. Thank you so much for all of your help and support. I know you're hurting just like we are.
Love you! Jill
"I just wanted to let you know all things you have written about Keith are beautiful. He will always be with us in spirit and memories and thank goodness we all have so many of those. Let me know if I can do anything to help out, I don't have much money or contractor skills but I can be used some how.(maybe comedy relief). Anyway if you ever need to vent I am here for you. Thanks for being you, you are also a very special man." - Dala
"Thank you for sending this to us. I'm so sorry to hear of Keith's death. People always remember the last time they saw someone who has passed...the last time I saw Keith was at your parents' house for your luau about 100 years ago! I didn't know him well, but we want to send our condolences to you for the loss of your friend. I will check out all these sites and try to help out his family. We will keep his family in prayers!" - Tiffany Magee
"Amy (Dorsett/Arnold) just called me and told me about Keith and then forwarded your e-mail. I am heartbroken. Keith and I became friends at Mc Nally when we were writing notes back and forth in our Student and the Law class. I was friends with his sister, Jill as well. I later taught 2 of his daughters in my Sunday school class at Morningstar Chapel. I talked to one of the pastors there this morning after I hung up with Amy and they said that LHPD showed up at Kim's door and said, "call this number, we can't tell you what it's about, but call the number." I don't know if they stayed with her when she called, or if they even brought a chaplain or what, but it sounds so horrible to me to think that is how she found out ... not that there is an easy way.
I heard they are going to WAC church now and am assuming that's where the funeral will be. I don't know how close you are to Keith's
family, but if you can pass along their address, I would like to send her a card. Also, I have done a few funeral programs in the past and if she would like, I can make a cover graphic for her with a couple photos of Keith if someone can e-mail me some jpgs and his middle name and the year he was born ... assuming it was 1965?
"I am so sad about this, I wish there was more I could do. My heart is aching for Kim and the girls. I just had a baby 5 mos ago, my first, and now have a compassion for them that includes the fear of what if something happened to my husband and I was alone with my daughter. My stomach is still in knots. The only relief I have is that Keith knew Jesus and he is with Him now in heaven, and that because of their faith, Kim will somehow be able to navigate through this without it breaking her spirit. We never hung out as adults, never had dinners at each other's homes, but when you have known someone and have continually crossed paths for 30 years, there is a sweetness that comes with the childhood nostalgia when you think of them, and I will always remember him fondly.
I hope your day will get better. Praying for peace for you as well." -
Antoniette
"Thanks so much for keeping me informed through e-mails and your website. I appreciate so much being able to reach Kim and the girls, and also hearing about the celebration, since I was unable to attend. I know the Lord is using Keith's passing to reach many people and shake them up, but it still hurts my heart when I think of Kim and the girls and all that Keith will not be around for in their lives.
Anyway, I just wanted to say "well done" to you and encourage you to keep up the good work. I am sure your friendship and practical ways of helping them have been a big blessing at this time. I hope you, as well, are finding some kind of comfort in knowing that even though God's ways aren't our ways, His ways are always with our best interest at heart." -
Antoniette
"I just wanted to say that I am very sorry to hear about Keith Songer.
My thoughts and prayers are with his family. It is great what you are
doing to help the family and I am sure that they appreciate your
friendship very much." - Lori Boyer (Kamerer)
"I'm sure you don't know who I am because even though we went to the same high
school, our paths never crossed. But, I just wanted to say thank you for what
you wrote about Keith and his family in your email. It sounds like you were a
great friend to Keith. I am sorry for your loss and I too am shocked and
saddened by the news. I went to school and was friends with Kim since kindergarten. We were on cheerleading together all our high school years. I am thinking of her!!" - Liz (Molina) Guastella
"I realize this is a very difficult time for you as well and I am so sorry. Even though I didn't know Keith that well and it has been quite a few years since I had even seen him, it saddens me as well. He was a great all-around guy and I'm sure he is missed by many. We need to try & stay focused on the fact that we all have an opportunity (through Jesus) to see him again in heaven. Even though that doesn't help us now, it sure makes our future a lot brighter." - Robin <><
" I am so sorry to hear about Keith. I knew him as your good friend and a great guy and I was also good friends with Kim in high school. My heart goes out to them and to you. I still can't believe it is true and it happened on my 40th birthday. Hang in there as you go through this tough time. As I lost my dear friend way too young, life will go on but you will never forget him. He was such a great guy and always had the biggest smile on his face. My heart breaks for Kim and her girls. I will send a donation in his honor." - Brigitte
"I just heard the terrible news about Keith Songer this morning. I
haven't seen Keith since high school or shortly thereafter, but I was
sure sorry to hear this." - Scott Read
Yesterday was the memorial service for Keith Songer, someone who passed away much too soon.

A memorial website

was made in his honor and there's a guestbook to sign as well. I know you don't know Keith or his family, but any words of encouragement would do Kim and the girls good right now. In this situation, I don't think you have to know a person to offer words of kindness. Just tell 'em Chris sent you. Thanks.
Church, school volunteer Songer dies in crash Whittier Daily News
By Ruby Gonzales, Staff Writer
Article Launched: 04/07/2008 09:08:29 PM PDT
WHITTIER - Keith Edward Songer was a familiar face at Leffingwell School and at Whittier Area Community Church. Friends said the La Habra man loved children and readily volunteered, emceed events, taught Sunday school and even dressed up as "Zero the Hero" at an annual school program promoting math. Songer was killed in a solo vehicle crash the night of April 2 on Highway 93 in Clark County, Nev. He was 42. The Clark County Coroner's Office didn't release details of the crash, referring to a spokeswoman who was off Monday. Todd Molter, pastor of family ministries at Whittier Area Community Church, said Songer worked as a sales representative and was on a business trip last week. Molter said Songer was driving a rental car, Dodge Magnum, that went into a ravine on the side of the road. "A tragedy. He was a very dear friend. The loss is huge," Molter said.
The loss was felt at the church where the Songers taught Sunday school to fifth- and sixthgraders. Songer's death also affected students, staff and parents at Leffingwell School where his wife, Kim, works as a learning specialist. Friends said his two younger daughters attend the school. The school, at 10625 S. Santa Gertrudes Ave., plans to name its auditorium for him. No date has yet been picked for this. The church created a memorial fund for his three children and plans to hold a memorial service Saturday. "We will have a celebration of his life. This will be an all-family event," Molter said. Principal Watson Omohundro said people have been signing up to bring meals to the Songer family or do things for them like gardening for a week. "All of the kids know who he is," Omohundro said. "He was a very nice person, very warm, he made you feel at ease. He would want to help." He said Songer would emcee the school's big events. Songer was also the volunteer who donned a Zorro-like outfit when Leffingwell School promoted math and the importance of zero on the 100th day of school. Omohundro said they found out about Songer's death Thursday morning just before school began. He said in cases such as
these, the district's policy is to send counselors to a school. There were about seven counselors on hand Thursday. Family friend Kelly McDonald of Whittier said Songer touched students' lives. He spent a lot of time with his children and the students, she said. "He was funny, smart, hardworking. A good volunteer," McDonald said, adding that Songer was constantly at the school. Whittier police Officer Jason Zuhlke, who attends the same church, said Songer was helping him with an outreach event for junior high schoolers last Tuesday. "He was a great guy, always willing to help," Zuhlke said. "The thing I remember about Keith was he had a real zeal for life. You could tell his faith was real tangible." Molter said Songer was a kind, funny man who gave children a lot of attention, was full of life and was a good father. The funeral, which is private, will be held Friday at Rose Hills Memorial Park and Mortuary.
Keith Songer is survived by his wife, Kim, and daughters Kelby, 15, Kendall, 11 and Kerrigan, 7. He is also survived by his mother, Kathy Songer, his brother, Clint and sister, Jill Ries.
The Keith Songer Memorial Fund was set up at the Bank of the West in La Habra. For more information on the fund, call Todd Molter at (562) 945-4500, Ext. 137, or Nina Dahoda at Ext. 141.
One Person Dead In Crash Near US 93 & I-15S
Posted: April 2, 2008 09:32 PM PDT
Nevada Highway Patrol says one person has died in a single car accident near the US 93 and I-15 Southbound, more specifically 18 miles North of the Las Vegas Speedway.
It happened just before 7:30pm Wednesday.
NHP told Action News a 42 year old California man was driving Southbound on US 93 when, for some reason, his car went off the road and into a ditch.
Medics pronounced the victim dead at the scene. O
fficers did not find any signs of drugs or alcohol inside the car.
The Celebration of Keith's Life was as big as he was. With over 1300 friends, family and supporters attending the event. Stories, pictures, prayer and song where shared and it was tough for me to stop crying, but it was perfect. Kim and Kelby were strong and kept the moment serious, but added funny tales to make everyone laugh. It was the way Keith would of wanted it.
Keith was laid to rest on April 11th 2008 overlooking a lake at Rose Hills Gate #1 Fountain Head Lawn 4329 grave 4. The story is far from over, because now Kim, Kelby, Kendall and Kerrigan have to learn to live without the man that they love and was there for them always.
The remodel that Keith and Kim started is finished. With the help of many it turned out beautiful. Newly installed beautiful dark hardwood floors, new interior doors, poured a patio slab and installed a patio cover. A fountain was donated and installed. We painted the exterior of the home and patio. We all want Kim and the girls to be comfortable and finished the job in Keith fashion. Thank you again for your love support and prayers.
Keith Edward Songer August 16, 1965 - April 2, 2008
It is no how long a star shines, but the brightness of its light.

Mr. Songer was, a father to us all. He'd throw us in the sky and never let us fall.

He always filled the room, with his laugter and his smile. A voice as big as his that would carry on for milles.

He was a Superman, with talent to spare, he touched so many lives with his tender love and care.

We saw him love his family, with such passion and such grace, the pride he had for all of his girls, would show upon his face.

We love him very much, and we're sad to see him go. We know someone in Heaven, he's putting on a show.

He's the music of our lives, that moves our dancing feet. The rythmn of his heart, that made our lives complete.

He's now our dancing angel, tapping out the beat. We know he's up in Heaven, with a front row seat.

"Well done, good and faithful servant! You have been faithful with a few things; I will put you in charge of many things; come and share your master's happiness! " - Matthew 25:21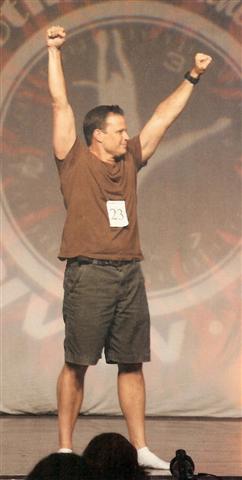 WARREN NASS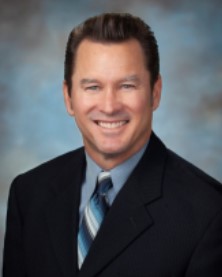 P: 714.606.0329