Landlord/Tenant
AB 1169

*

60-Day Notice to Terminate Lease

This law re-establishes the sixty (60) day notice which is required by landlords to give to residential tenants on periodic leases (e.g., month-to-month lease) when the tenants have been living in the property for at least one year. This law maintains the exception of a thirty (30) day notice for certain qualifying properties for sale.

Currently, the law requires thirty (30) days notice for the landlord or the tenant to terminate a month-to-month tenancy. Under the new law, for residential leases the landlord will be required to provide sixty (60) days notice to terminate any periodic leases, such as a month-to-month rental, if all tenants and residents have been in the property for at least one year. In cases where any tenant or resident has been residing in the property for less than one year, then thirty (30) days notice is sufficient.

Additionally, thirty (30) days notice can be given when all of the following conditions have been met:

(1) the dwelling is a separately alienable unit (e.g. condo, single family residence, townhouse; but not a duplex, triplex or other multi-unit property);

(2) the owner of the unit is being sold to a bonafide purchaser for value;

(3) escrow has been established with a licensed escrow agent or licensed real estate broker;

(4) the buyer is a natural person (or persons);

(5) notice is given within 120 days after escrow is opened;

(6) notice was not previously given to the tenant; and

(7) the buyer intends to live in the property for at least one full year.

This law adds California Civil Code § 1946.1 which becomes effective on January 1, 2007, and is set to sunset on January 1, 2010 unless extended by the California Legislature.

Ten Tips for Landlords

Simple suggestions to help your landlord or property management business run smoothly.

1. Screen tenants.
Don't rent to anyone before checking credit history, references, and background. Haphazard screening and tenant selection too often results in problems -- a tenant who pays the rent late or not at all, trashes your place, or lets undesirable friends move in. Use a written rental application to properly screen your tenants. For more information, see How to Screen and Select Tenants FAQ.

2. Get it in writing.
Be sure to use a written lease or month-to-month rental agreement to document the important facts of your relationship with your tenants -- including when and how you handle tenant complaints and repair problems, notice you must give to enter a tenant's apartment, and the like. For what to include in a lease or rental agreement, see Ten Terms You Must Include in Your Lease or Rental Agreement. Not sure which to use? See Whether to Use a Lease or Rental Agreement.

3. Handle security deposits properly.
Establish a fair system of setting, collecting, holding, and returning security deposits. Inspect and document the condition of the rental unit before the tenant moves in, to avoid disputes over security deposits when the tenant moves out. For more information, see Leases and Rental Agreements FAQ.

4. Make repairs.
Stay on top of maintenance and repair needs and make repairs when requested. If the property is not kept in good repair, you'll alienate good tenants, and tenants may gain the right to withhold rent, repair the problem and deduct the cost from the rent, sue for injuries caused by defective conditions, and/or move out without needing to give notice. For more information, see Repairs, Maintenance, and Entry to Rented Premises.

5. Provide secure premises.
Don't let your tenants and property be easy marks for a criminal. Assess your property's security and take reasonable steps to protect it. Often the best measures, such as proper lights and trimmed landscaping, are not that expensive. For more information, see Criminal Acts and Activities: Landlord Liability FAQ.

6. Provide notice before entering.
Learn about your tenants' rights to privacy; see Repairs, Maintenance, and Entry to Rented Premises. Notify your tenants whenever you plan to enter their rental unit, and provide as much notice as possible, at least 24 hours or the minimum amount required by state law. For state-by-state information, see Chart: Notice Requirements to Enter Rental Property, State by State.

7. Disclose environmental hazards.
If there's a hazard such as lead or mold on the property, tell your tenants. Landlords are increasingly being held liable for tenant health problems resulting from exposure to environmental toxins in the rental premises. For more information on lead, see Lead Disclosures for Rental Property FAQ.

8. Oversee managers.
Choose and supervise your property manager carefully. If a manager commits a crime or is incompetent, you may be held financially responsible. Do a thorough background check and clearly spell out the manager's duties to help prevent problems down the road.

9. Obtain insurance.
Purchase enough liability and other property insurance. A well designed insurance program can protect you from lawsuits by tenants for injuries or discrimination and from losses to your rental property caused by everything from fire and storms to burglary and vandalism. For more information, see Tenant Injuries: Landlord Liability and Insurance FAQ.

10. Resolve disputes.
Try to resolve disputes with your tenants without lawyers and lawsuits. If you have a conflict with a tenant over rent, repairs, your access to the rental unit, noise, or some other issue that doesn't immediately warrant an eviction, meet with the tenant to see if the problem can be resolved informally. If that doesn't work, consider mediation by a neutral third party, often available at little or no cost from a publicly funded program.

If your dispute involves money, and all attempts to reach agreement fail, try small claims court, where you can represent yourself. Small claims court is good for collecting unpaid rent or seeking money for property damage after a tenant moves out and the security deposit is exhausted. For more information, see Resolving Landlord-Tenant Disputes FAQ.

Signs of a Meth Lab at your property

Secretive or unfriendly occupants

Extensive security measures or attempts to ensure privacy such as "No Trespassing" or "Beware of Dog" signs, fences, and large trees or shrubs

Curtains always drawn or windows blackened or covered with aluminum foil on residences, garages, sheds, or other structures

Increased activity, especially at night

Frequent visitors, particularly at unusual times

Renters who pay in cash

Evidence of chemical waste or dumping

Excessive amounts of trash, particularly chemical containers, coffee filters with red stains, duct tape rolls. Empty cans of or paint thinner or pieces of red-stained cloth around the property

In order to avoid renting to those who make meth, take the following steps:

Make sure rental applicants complete rental application

Conduct a thorough background check of the applicant, including criminal background check

Be sure to personally meet each rental applicant and require picture identification

Take note of any suspicious appearances or behaviors of the applicant

Require a lease

Obtain a damage deposit

Look around your property regularly, taking note of any signs of a meth lab or other illegal activity

Announce your intention to visit the property regularly

Ask neighbors help in monitoring property

Click here to view rentals in La Mirada, Fullerton, and La Habra.
WARREN NASS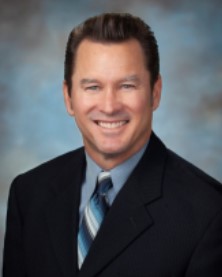 P: 714.606.0329