Selling a Home
The CENTURY 21 Customized Home Marketing System, offered by

Warren Nass

, assists you in differentiating your home from others in your marketplace.
This marketing system will help alleviate any anxiety you may have about selling your home and guide you through the selling process. The CENTURY 21 Customized Home Marketing System will show you all the enhanced marketing support and customer convenience services the CENTURY 21 System can offer you. Contact Warren Nass today.
Need to sell your home quickly and need Cash Fast? Ask Me about our Cash For Your Home program.
The Customized Home Marketing System Offers Proprietary Marketing Tools to Provide You with Superior Service when Selling Your Home.
Provide You with a Comparative Market Analysis (CMA) to Establish Fair Market Value

A Powerful Brand Name

More local advertising than any local office. Will advertise your home in the full Color Home Emporium Magazine, professional photographer, Full Color Photo Flyer and on over 1700 different wesites on the Internet including Realtor.com, warrennass.com and warren4realestate.com

The Century 21 Gold Post Sign in Your Yard

Schedule and Hold Open Houses

Mail or pass out at least 250 "Just Listed" Postcards to Area Owners

Robust Online Marketing

Global Referral Network

Specialty Markets

CENTURY 21 Seller Service Pledge

And Much, Much More...
Warren Nass can answer your questions, provide professional advice, and handle all the details for you.
Like you, today's consumers want comprehensive services from their real estate professional. Warren Nass offers services you want and can provide you with the peace of mind you deserve. Services such as:
Home Warranty Protection

Home Inspection Services

Title/Escrow Services

Professional Moving Services
Through CENTURY 21 Connections (SM), Warren Nass offers you additional services and programs that will help save you money and provide the highest level of service ever offered by any real estate organization.
With the Customized Marketing System, the CENTURY 21 System averages a home bought or sold a minute every day. Is there any reason why we can't sell yours?
Six Steps to Help You Sell Your Home in 30 Days in a Tough Market

1. Have your home professionally inspected prior to listing it for sale. This would allow you to repair items before they become stumbling blocks. It would cost approx. $300.00.
2. Hire a professional Home Stager. The better your home looks, the faster it will sell.
3. Have your Home Owners Association documents ready for buyer review. If the buyer has a 75 pound dog and the assoc. only allows 50 pound dogs, there could be an issue. Also, this may decrease the costs of ordering all of the assoc. documents.
4. Prepare all disclosures and reports prior to listing. Don't wait until the sale is agreed upon and then drip disclosures to the buyer. Have required disclosures prepared and ready to give to buyer when agreed on contract.
5. Use comparable pricing to determine your home's value. This is where your agent is invaluable, as they knoe the neighborhood. You need to know every short sale and foreclosure in the area.
6. Order your termite inspection and repair prior to listing. You can avoid unnecessary haggling by having repair work done in advance. You can wait to tent and spot treat a few weeks prior to closing escrow.

Information on areas you may be thinking of selling or buying. Click below on the underlined areas:
La Mirada Creek Park
The Villages
Green Hills
Lemon Hills
Marketing Plan
I am committed to offer the highest standards of professional service to all our customers. To assure you that your property is marketed to its fullest potential and to obtain the highest possible market value, the following will be completed:
Prepare CMA to establish fair market value

Prepare and sign listing contract

Assist with finding contractors to repair property for sale

Input listing on Multiple Listing Service board including up to 20 color photos

Place the Century 21 'For Sale' sign on property

Place lock box on property

Notify the Top 100 Agents of this new listing

Schedule property for office tour

Place property for sale in neighborhood newsletter

Place 'Open House' ad on the MLS, Realtor.com, Century21.com and more

Phone all potential buyers with details of

listing

Advertise home in Full Color Photo Ad in the Home Emporium Magazine, Full Color Photo Flyer, and on over 3000 different Websites including http://warren4realestate.com, Century21.com and Realtor.com on the internet. Some print advertising is done when available.

Arrange showings for other agents

Contact you regularly with verbal progress reports

Prepare and deliver Marketing Service report to owner

Review marketing activities with owner

Pre-qualify potential buyers

Present and discuss all offers on property with owner

Negotiate the transaction with other agent

Arrange for relocation agent, if

required

Assit in finding a moving company
Sellers - Find out what your home is worth is todays'market and use the valuation tools to arrive at the right selling price or call Warren Nass to come to your home for a free personal consultation, competitive market analysis, free staging of your home for sale and access to answers to all of your questions.
Sellers - Get an idea of what your home is worth in todays' market. This is just an estimate. For a more precise value, call Warren Nass today! (714)606-0329
Click here to search for homes SOLD in your area!


Announing a new Special Report: 29 Essential Tips the get Homes Sold Fast (and for Top Dollar)
Warren Nass, one of La Mirada's leading real estate professionals, has put together an in-depth report filled with information you need to know before you pet your home on the market. In it, Warren tells you the critical things to do- and what not to do-to get your home sold quickly and for the highest price possible. To get your free copy of Warren's special report, call 714-523-7151 ext. 136 or email me at warren.nass@century21.com, 24 hours a day.
Click Here for "21 Questions That Help Your Property Sell Faster!"
Price is the #1 most important factor in the sale of your home.
You do not control market value...
There is no regulatory agency on home prices.
The law of supply and demand reigns supreme.
However, professional appraisers, real estate agents, and mortgage lenders all use the most recent selling prices of similar properties...in a similar location...in similar condition...to determine a home's fair market value.
The result is an appraisal of your home's value - a professional opinion based on reliable market data. Called a Comparable Market Analysis (CMA) - this approach is considered the most accurate of all available appraisal tools and is the basis of all lending criteria - the facts of record upon which all mortgage loans are based.
You do control the asking price...
Naming the price sets the homeselling process in motion. You chose the asking price. The asking price you choose will largely determine the response you get in the marketplace.
Only a buyer willing to put money in your pocket can tell you what your home is actually worth. To choose the asking price that will best serve your selling goals, you must:
Have a good idea of your home's fair market value

Know the mood of your local real estate market

Consider the season of the year

Evaluate the aspects of your home that add or detract from its value
With this information you can then chose one pricing strategy if a quick sale is important, and another pricing strategy if making as much money as you possibly can, is the most important.
To get more money - Ask for less!
One of the most powerful ways to get the most money for your home in the quickest amount of time, and with the fewest problems is to price your home slightly less than the competition, and slightly more than recent sales.
The strategy creates the illusion of a below market deal which attracts huge numbers of buyers to view your home.
And because of the increased activity, interest and enthusiasm, you stand a much better chance of getting a 'Full Price Offer' that is slightly more than recent sales.
The seller sets the price of the home, and ultimately the buyer determines the value. I will supply you with the facts about what has Sold recently and what is For Sale now to help you set a price.
Beware of Devious Agents - Beware that some devious agents will at first suggest some very handsome sales price. Then, after they have the listing and the house has not sold, they will come back with a pitch to lower the price. - Consumer Reports
Dangers of Overpricing
Reduces sales activity and showings

Reduces advertising response

Loses interested buyers and agent enthusiasm

Attracts the wrong prospects

Helps sell the competition

Can cause appraisal problems
Common Pricing Objections - frequently heard from sellers which have no relationship to value
"Another agent said it was worth more."

"Our home is nicer than those houses."

"People always offer less than asking price."

"We can always come down on our price."

"We have to get that much out of our house."

My neighbor was able to get his price."

"Let's try it at our price for a month or so."

"The buyers can always make an offer."
Houses sell quickly and usually for the most money when they are priced properly in the beginning. Most activity will take place in the first four weeks of the listing. The excitement of a new property on the market will create an urgency for both buyers and agents to see it as quickly as possible. For that reason, in many instances the home will receive its highest and best iffers during this time.
After the initial period, the only people to look at the home will be new buyers in the marketplace.
Utilize a electronic Supra lockbox for easier and more property showings. This technology addresses security and allows me to keep track of who has shown the property and when. It also allows agents to show the property while you are away. The more buyers through your home, the more chances of receiving the offer you were looking for.
There are five essential ingredients that comprise the formula for a successful sale of your home.
Location - The pricing of your home must reflect its location. The better the location, the higher the acceptable price. School districts, high or low traffic areas, and freeway accessibility, all need to be considered in determining the value of your home's location. We cannot control the location.
Condition - The pricing of your home must accurately reflect its condition. The general upkeep and presentation is critical to obtaining the highest value for your home. Nature of the roof, plumbing, carpets and paint all relate to condition. Basic rule: If we can smell it...We can't sell it.
Market - Recession, inflation, interest rates, mortgage availability, competition and the public's perception of the general economy all make up the market. It may be a buyer's market or a seller's market. The pricing of your home must reflect the current nature of the market, because we cannot influence the market. We can, however, take advantage of the market.
Terms - The more financing terms and options you are willing to accept, the potential buyers for your property. The pricing of your home must reflect the terms available. The easier the terms, the more valuable your property becomes.
Price - The home must be priced right to sell at the highest possible price.
The agent controls the marketing. The seller controls the others. Your home will sell at its highest profit and in the quickest amount of time when all the ingredients are combined perfectly. If only one ingredient is left out of the formula or is out of proportion to the others....your home will take longer to sell and will, quite possibly, cost your money!
The Basic Law of Real Estate is "Ads Don't Sell Homes People Do!" A study be the National Association of Realtors uncovered some interesting statistics about where buyers come from:
40% - Purchased a home because the recognized an Agent or Office and were serviced by them previously or were referred to them by family, friends or co-workers
20% - Purchased a home because they saw a sign in the yard and approved the home's exterior and location
18% - Responded to an Ad, but eventually purchased another home
7% - Were referred through a relocation service
3% - Bought the home they saw advertised
1% - Bought the home they saw at an Open House
3% - Bought for a combination of the above reasons
The best way to insure a quick sale is to price your home competitively. Buyers purchase homes by comparison and will usually make an offer on a properly priced home before making an offer on an over priced home. Price and terms are the most important buyer motivators.
The Listing Plan of Action
My Objectives Are The Following:
To assist in getting as many qualified buyers as possible into your home until it is SOLD.

To communicate to you weekly the results of our activities.

To assist you in negotiating the highest dollar value, between you and the buyer.
The Following Are The Steps I Take To Get A Home SOLD - The "Pro-Active Approach:
Submit your home to our local Multiple Listing Service.

Price your home competitively.

Promote your home at the company sales meeting and bring them to your home on caravan.

Develop a list of features of your home for the Brokers to use with their potential buyers.

Mail approximately 2000 postcards or flyers to potential buyers advertising the home. Contact potential buyers, my sphere of influence and past clients about the home.

Suggest and advise as to any changes you may want to make in your property to make it more saleable. Stage the home and remove unnecessary clutter.

Constantly update you as to any changes in the marketplace.

Add additional exposure through a professional Century 21 sign and electronic Supra lock box.

Whenever possible pre-qualify the prospective buyers.

Keep you aware of the various methods of financing that a buyer might want to use.

When possible have the cooperating Brokers and agents in the area to tour your home.

Follow-up on the salespeople who have shown your home for their feedback and response.

Assist you in arranging interim financing , if necessary.

Represent you on all offer presentations to assure you in negotiation the best possible price and terms.

Assist you in arranging interim financing, if necessary.

Handle all follow-up upon a contract being accepted, all mortgage, title and other closing procedures.

Deliver your check or wire your funds at the closing.
It's not an easy time be a home seller. Compared to a year ago, prices are down -- sharply for new homes and a record drop for existing homes -- and supply is up, significantly in some areas. Real estate experts don't agree on whether the worst is over or how long the slump might last. What's your prediction for the housing market?
The Daily Pulse October 26, 2006 Historic Price Drop AOL Money & Finance
One in every 825 California households reported foreclosure activity in September 2006, compared to one in every 1,030 households nationally.
When the Sellers Aren't Selling Remind Them: "Presentation is Everything!"

At times the sellers themselves thwart the efforts of the Real Estate Agent. Nothing can be quite as frustrating as trying to pull all the weight when someone else is adding to the burden by being uncooperative!
If you have a seller who is not making sure their home is presentable to a potential buyer, remind them that presentation is everything! By eliminating points the potential buyer may find fault with and bringing out the positive amenities, they are more likely to sell the home quickly and also get the price they are asking for. Here are just a few tips that will help them support your efforts as their representative in the transaction:
Let there be light. Buy some 100-watt bulbs to brighten the rooms and open curtains or blinds to let light in. Unless a window faces a brick wall or some type of eyesore, open the drapes!
Garage, not garbage. Have a garage sale to clean out the clutter and make the garage more spacious. Your clients are moving and will need to start organizing anyway, so why wait until the last minute? Clean up oil spots in the garage or carport with a good cleanser to remove that "lived-in" appearance. The home may not be brand new, but it's new to the potential buyer.
Make scents. Get a nice potpourri air freshener, or keep some refrigerated cookie dough on hand to throw in the oven when a prospect is coming over. Make the house smell like a home .

Paint-relief. Consider re-painting any areas that need to be touched up, but especially the front door and entryway, and any appliances that are showing their age.

Power plants. Trim down any jungles outside, especially if they cover the house. Get rid of any half-dead houseplants. Water the lawns briefly before any visit, and keep the lawns mowed and edged.

These tips were derived from a pamphlet I use as part of my campaign to market my services to FSBOs. In many cases, people who are attempting to sell their own home eventually become frustrated and end up turning to a professional Real Estate Agent, like Warren Nass.
A Buyer's Market? If you're considering SELLING a house in a BUYER'S market, here are five tips.
Play the cards you're dealt! Successful poker nights begin before you reach the table, when you resolve not to chase after hands that you have no realistic hands of winning. Similarly, a successful home sale begins before the house is even listed, when you personally decide not to expect to make a killing.

Scope out other houses for sale. Break through your ego and stubbornness by looking at the good deals that your neighbors are offering. The most important thing is to really shop the competition on the market right now.

Make it turnkey, not a turkey. The word "turnkey" is used in commercial real estate. It means a property is ready for immediate use. I consider the term to read that you turn the key and everything inside is ready to go and included in the sale. I would rather your house look like a model home. With all of the television shows like "Design to Sell", "Flip this House" it makes it a lot easier to know what it should look like. Your house has to be that way when buyers have a cornucopia of houses to choose from. You have to take away all their opportunities to say no.

Offer incentives. After you have put your head on straight, spied on the competition and fixed up your house, it's time to figure out what goodies you will dangle before buyers and their agents.

Price realistically. Finally, don't get greedy. Just because it went up to some astromical value and it went down from there, you have to be realistic that there has been moderation in the market.
For Sellers
Selling your home shouldn't be a stressful ordeal. Making the smart move of choosing a REALTOR?? is your first step to ensuring that your investment in your home pays off. My services and experience allow you to focus on your move while I manage your home sale from our initial consultation to the closing deal, and beyond. I pride myself on repeat business and hope you'll come to understand why.
As Your Agent, I Will:
Complete a comparative market analysis that will compare your home's value to that of your neighbors.

Compile a comprehensive plan detailing all the efforts I will employ to sell your home, including Internet and local media.

Present your home to as many qualified buyers as possible getting your home maximum exposure.

Help you stage your home and generate curb appeal to ensure you get the highest price.

Market your home in the Los Angeles Times - Home section, front page of the Pennysaver Magazine, full color Home Emporium Magazine, on the internet on over 1100 different websites, Open Houses and include a full color photo flyer.

Assist with obtaining offers and help you in negotiating the best deal as smoothly as possible.

Help you find your next home and answer all of your questions about the local market area, including schools, neighborhoods, the local economy, and more.
Recent Home Sales
What are homes selling for on your street? Use HomeRadar.com or Zillow.com to find out what neighborhood homes are selling for, free of charge, or choose a more detailed analysis of the value of your home by calling Warren Nass for your own personal market analysis today! 714-606-0329



Relocation For The Individual
Warren Nass offers you and your family real estate assistance in marketing your current property as well as helping you settle in your new location as conveniently and quickly as possible. As part of the #1 national consumer brand in real estate Warren Nass has the resources to demonstrate why.
Ask Warren Nass about...
a detailed market analysis of your current home

the CENTURY 21® Seller's Service Pledge

Rental assistance (available in selected markets)

CENTURY 21® House & Home magazine

neighborhood information through CENTURY 21® Communities® on America Online®

Newcomer information to help you select the community and home of your choice.
Relocation For The Corporation
Warren Nass can assist your employees in determining the value of their current home in order for them to...
determine the amount of equity in their current home so that they can make educated decisions regarding real estate purchases in the destination location.

use the marketing power of the CENTURY 21® System and the #1 national consumer brand name in real estate to sell their current home.

feel secure with our services by providing them with the CENTURY 21® Seller's Service Pledge, which outlines the terms of our commitment to them.

have access to the world's largest referral network with more than 6,000 offices worldwide to effectively reach potential buyers.
Warren Nass can assist employees with purchasing a new home. Your employees will...
work with sales associates specially-trained to handle relocation needs through the VIP® and INRELCO Referral Networks.

be offered tours of the area and newcomer information to help acquaint them with the new location and get them settled quickly.

have the benefit of state-of-the-art technology to save time and effort in finding the right relocation area.

Home Sales Assistance

Advanced Marketing

Buyer Value Option

Policy Development

"Group Move" Assistance

Temporary Housing

Shipment of Household Goods

Rental Assistance (where applicable)

Preferred Alliance Discounts

International Relocation Programs
1999 Advertising Tracking Study. This survey included 400 telephone interviews with a national random sample of adults who have bought or sold a home within the past two years or plan to purchase or sell a home within the next two years. The survey was conducted from February 11-14, 1999 and June 6-9, 1999 by Milward Brown, a leading research agency. Results from this survey have a 95% confidence interval of /- 4.9%.
Preparing Your House for Sale

Here are some general tips for preparing your house for sale.
| | |
| --- | --- |
| • | Clean everything thoroughly. Ask a friend to help you assess your efforts ?? especially in sensitive areas such as odor removal. |
| • | Put out clean towels, new soap, a nice tablecloth, and fresh flowers. |
| • | Don't be at home during a showing or open house. Your absence will put buyers at ease so they'll feel free to linger and ask questions. |
| • | If you do stay, be polite, but let your sales associate do the talking. |
| • | Don't apologize for the condition of your home. |
| • | Make sure kids and pets are out of the house. |
| • | Eliminate clutter from all areas of your home to create an impression of spaciousness and plentiful storage space. A great way to clear away clutter and make money at the same time is to hold a yard or garage sale. |
| • | Nothing makes a home look new more quickly than a fresh coat of paint. Neutral colors such as beige, white, off-white and gray have a broad appeal to prospective buyers. These colors suggest newness and cleanliness. It's a good idea to stick to neutrals when making any improvements prior to selling your home. |
Storage
One of the first things a buyer looks at in a home is the storage it offers. A general rule of thumb for sellers is to take out half of what's in the closets and storage areas to make them look more spacious. Take advantage of the fact that you're preparing to move. This might be the right time to throw out, donate, sell, or store things you no longer want. Remove excess furniture, even if only temporarily, to make rooms seem as spacious as possible.
Storage areas in your basement, attic or garage often end up as catchalls. Make sure these areas are well-organized and give prospective buyers the impression that there is room for all of their belongings. Don't let a perceived lack of closet and storage space become an objection for a prospective buyer.
Kitchen
Ask home buyers what area or room of the home they consider most important, and chances are they'll say the kitchen. When prospective buyers look at your kitchen, they will pay particular attention to its cleanliness, layout, and storage capacity.


If major appliances are being sold with the home, make sure they are spotless, odor-free, and in good working condition. Polish chrome surfaces. Fix any leaky faucets, loose cabinet hardware, drawer handles, and outdated or inefficient light fixtures. Make more efficient use of drawers and cabinets with dividers and cutlery trays.
Walls

Repair any cracks or holes in the walls and ceiling, and repaint if necessary. Strip outdated wallpaper.
Windows
Clean interior and exterior windows and screens. Repair cracked panes, torn screens, broken sashes and ropes or cords as well. When your home is being shown, open your curtains to let daylight in, especially if the view is noteworthy. While you're at it, wash all the mirrors in the house too. Launder or dry-clean curtains and drapes.
Floors
Carpeting has a major impact on the look of a home. Vacuum thoroughly or have it steam-cleaned. If the carpet is badly worn, outdated or stained, consider having it replaced, despite the expense. Pull up any carpeting that is outdated or worn. Check wood floors to see if they need to be refinished. Scrub and wax tile floors, and repair or replace cracked tiles.
Lighting
Make sure light fixtures, switches, switchplates, and outlet covers are clean and in good working order.
Paint
It's true that first impressions are often lasting. So take a good look at the paint on the outside of your house. Is it cracking, peeling or chipping? If it is, a fresh coat for your exterior may cost you a bit of time and money but may elevate your home from "fixer-upper" to "move-in condition." If you decide your home needs painting, choose colors that are appropriate for the style of your home and that blend in well with your neighborhood.
Roof
Buyers will pay close attention to the condition of your roof. Re-patch or re-shingle where necessary, and fix leaky, corroded downspouts and gutters. Inside, a watermarked ceiling is a sign to buyers that the roof has leaked ?? even if the damage has been repaired.
Staging your Home for Sale by Warren Nass Realtor
Staging is one of the best ways to get top dollar for your home as you prepare it for sale. This is something you can do on your own or hire a professional. Homes that are staged correctly usually sell faster and for more money! Staging costs less than your first price reduction. Staged homes sell 50% faster than non-staged homes and can increase prices from 2 to 10% in a moderate market. This is because staging sets the scene throughout the house to create immediate buyer interest in your property. It gives the buyer the sense that less will have to be repaired because it appears to be in good condition. This will then lead to your home selling for the highest possible price in today's market.
Hiring a professional stager trained in interior design and feng shui is an option. Feng shui (pronounced "fung shway") is the ancient Chinese practice of placement and arrangement of space to achieve harmony with the environment. The literal translation is "wind and water." Feng shui is not a decorating style. and a discipline whose guidelines are compatible with many different decorating styles. Hiring a professional could be expensive but may lead to larger profits.
Trying it on your own with the help of your Realtor might work also. With all of the television shows such as, ??Design on a Dime,?? ??Design to Sell,?? ??Million Dollar Listing,?? etc, you can get a lot of ideas for free. Drop by all of the local model homes to see how they decorate a home to sell. The builder paid a lot of money to a designer, so use their ideas.
It is necessary to make the home a little less personal. The focus should be on the house and its best features. The buyer should not leave the home remembering the picture of the cute baby on the wall instead of how spacious the living room was. The buyer should walk in and feel comfortable and be able to place their furniture in the house. Furniture placement may make a room look smaller than it really is. Lighting is important too. The home should show bright and airy. Remove unnecessary window coverings and items that date the home. If the room looks like it needs painting, paint it. The less the buyer feels he has to repair or remodel, the more a buyer will be willing to pay for the home. Do not take offense to those who offer ideas to get the home SOLD. In today's changing market it is necessary to try different things until your home has sold and closed escrow.
Remember, the way you live in your home, and the way you market and sell your house are two different things.
Contributed by Warren Nass at Century 21 Westworld Realty located in La Mirada at 15058 Rosecrans Avenue 714-606-0329. Selling Real Estate full-time in La Mirada and the surrounding areas since 1992. Please call Warren with any questions about this article or Real Estate in general. Search for your new home at warren4realestate.com.
FENG SHUI Q & A
QUESTION: Where should my bed be placed in the bedroom? I have a door from the hallway and one into master bathroom and one blank wall and the one wall with wide double windows.
ANSWER: On the solid wall provided it honors one of your four best health directions!
QUESTION: If there is nowhere to put the bed except facing the door?? what can be done in that case?
ANSWER: You can place an asian screen at the foot of the bed and keep the door closed while you sleep at night.
QUESTION: I do not know how to read a Bagua and how to apply it to my house.
ANSWER: You will want to order FENG SHUI EMPOWERMENT to learn how to apply the Ba-gua to your home and/or office.
QUESTION: How are soft wood and hard metal in a relationship?
ANSWER: Opposites... but opposites attract. Hard Metal when out of balance can chop (cut/destroy) soft wood. The goal is for us to stay in balance so that we can live with all the elements!
QUESTION: How can I use Feng Shui to increase my job earnings?
ANSWER: In every way, from Feng Shui'n your garden, home, office, car and briefcase to honoring you best career directions while working. Click here to find out more.
QUESTION: Where in the yard should I put a koi pond? Which way should the fountain face?
ANSWER: A pond in the Wealth gua is a good thing, and fountains, whenever possible, should flow towards the house.
QUESTION: I am in the process of renovating my bedroom and I need help.
ANSWER: I suggest ordering Feng Shui 102 - it will teach you how to balance the elements and how to enhance your health, plus give you other great ideas.
QUESTION: I work in an office and have my own cubicle space. The desk and computer is in a permanent position so I need help in working the principles of Feng Shui in my space
ANSWER: You overlay the Ba-gua over the entire cubicle space just as if it were a private office, and Feng Shui it accordingly.
QUESTION: Which is the best place for a fish tank? My house is East-facing.
ANSWER: It's all on your FENG SHUI ELEMENT audio! You can order it here. Water in the SW and East is very auspicious through the year 2023!
QUESTION: Is there a good resource for me to access to help me Feng Shui our house to sell?
ANSWER: The best resource is our FENG SHUI EMPOWERMENT audio program; it's what Realtors?? use around the world to market and sell property.
QUESTION: I want to be financially succsesfull in everything I do. What do I need to do to attract positive people, and be happy and in love for a long time?
ANSWER: It's all on your FENG SHUI ELEMENT audio!
QUESTION: How can I make my small trailer a place of Feng Shui?
ANSWER: Simply Feng Shui it the same way you would do a house. Feng Shui can be applied to a business card... size does not change the principles.
QUESTION: Are fire and water elements good together?
ANSWER: YES! You are both East group people!
QUESTION: My main door is opening in anticlockwise direction,can you suggest any remedy insted of changing the door to clockwise?
ANSWER: If you feel this is off-putting and/or your life is out of balance, then change the hinge on the door. Or, if you have faith in divine mind, set the INTENTION that the way the door opens does not affect your life in any negative way!
QUESTION: I am designing my kitchen for a new house and the only place for the oven, microwave and warming drawer is next to the refrigerator. What do you think of this?
ANSWER: It's not good Feng Shui!
QUESTION: Which way should your head be facing in bed? I have been told that facing north is not good?
ANSWER: Your best sleep and health direction is based on your year and date of birth. The Chinese use the solar calendar along with an ancient math formula to calculate your Feng Shui Element. Your element will determine your 4 best directions. In addition to health, you have a good direction for success, wealth and fame & fortune. To capitalize on your power directions, click here to learn more.
QUESTION: Can a Fu Dog be used inside the house?
ANSWER: Personally, I wouldn't even use them outside a house, unless you enjoy fighting.
QUESTION: Is an attached garage to be considered in the bagua sections? We're thinking of tying in an RV and 2-car garage on the right side of the home. Our home would be rectangular and the garage would be tied on to all of the right end. If it counts as part of the bagua, it will take up considerable parts - probably all or most of the right three sections.
ANSWER: NO it is not considered living space. You include the garage into the Ba-gua of the house only if it cuts into the floorplan. So you are fine!
QUESTION: Why is it that every time I light up a couple of candles in the love/relationship area of my house, that is my bedroon, one candle burns faster or drips more and finishes first or just out of nothing the fire just goes out? They are always the same color, shape and twins candle holders? Anything I can do about it?
ANSWER: I think the Universe is trying to get your attention. Instead of "burning up" the prospects for love, romance and marriage... try placing two hearts, two flowers, two pillows, etc in your Partnership/Marriage gua instead!
QUESTION: I have been applying the principles of design in my home and now redecorating the family room... a long narrow room with a fireplace at one end (East) and a sliding door on the North, with the loveseat facing the sliding door. I have potted plants up close to the window to bring the garden closer and wonder if I can put a mirror over the loveseat opposite the sliding door to reflect the garden?
ANSWER: NO... it will push chi out. A better placement is a lovely piece of artwork.
QUESTION: My husband's girlfriend gave us a dragon on a laughing buddha in lying position. Is it good? Can i keep it? If so, where?
ANSWER: This has nothing to do with Feng Shui; it has to do with the Chinese culture and their beliefs and traditions.
QUESTION: What is the best color decor for a husband and wife bedroom?
ANSWER: Soft tones of whites, beige or pastels for peace and harmony. You can bring in the other elements using decor items.
QUESTION: Are there certian paint colors that would enhance a Soft Wood person's environment?
ANSWER: Soft blues and soft colors of a tree, from the bark to the leaf in any season.
QUESTION: I want an area in my house that will be mentally creative. How would you suggest I set this up?
ANSWER: You will want to utilize the "SPIRITUALITY & KNOWLEDGE" or the "CREATIVITY & CHILDREN" gua of your home if possible, or either of these gua areas inside your favorite room of the house. Also, it's wise to honor one or more of your power directions as well, especially while working and writing.
QUESTION: My husband has a west gua, and I have an east, and our front door faces south, which is good for me and bad for him. If I hand wind chimes by the door which might help him, how will that effect me?
ANSWER: Hanging a wind chime at the front door is not a good remedy. Just have him walk in the door at an angle. That pulls in SW energy, one of his 4 best compass directions.
QUESTION: Can Feng Shui help with losing weight?
ANSWER: YES. If you honor your best sleep and health directions, and space clear away ALL clutter in your work, car, garage, closets and living environment... you will witness a huge difference in your eating habits and enjoy a more balanced way of life!
QUESTION: Where is the best place for the garbage can?
ANSWER: In the garage or left side of garage if possible.
by Suzee Miller
WARREN NASS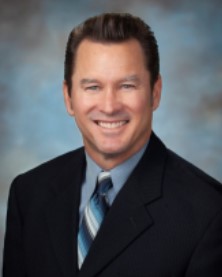 P: 714.606.0329