Here is what some of my raving fans, clients, friends and co-workers have to say about me!
Dear Warren Nass,
We would like to thank you for your exceptional service in helping us purchase our home.
Since our first contact with you, you have demostrated the up most professionalism. You have addressed our concerns and answered our questions with expertise rarely encountered by a real estate professional. One of your best qualities as a person as well as a professional is your ability to truly listen. You have understood our desires and concerns and have found solutions to suggest. To say that your input during this process has been helpful, beneficial and appreciated is an understatement.
Your level of "customer service" is to be comended and truly cannot be spoken highly enough of. You have treated us as though we were your only clients. You have made extraordinary efforts to meet with us when it was convenient for us and have met with us several times on short notice, all with a persistently friendly and professional demeanor.
Your professionalism and rapport have pushed our home buying process along through the persistently occurring challenges that have cropped up. Your rapport with other professionals throughout this process has enabled us to purchase our home with the best possible knowledge, awareness and a much hegher level of comfort with the process as well as with the property itself.
Asa professional, I feel that the grestest form of apprecitation is a referral. Needless to say, you may feel free to use this letter of appreciation in any way you wish. As well, please feel free to refer anyone to us for a personal recommendation.
Lastly, you know where we live so feel free to swing by and say hello the next time you're in the neighborhood, we are glad to now have you as a neighborhood friend.
Sincerely,
Kyle and Michelle Crecelius
Dear Warren,
Words cannot express how grateful I am that I called Sam to get your info. I know that aside from God's divine intervention, you played a HUGE role in us getting our first home. We would love to have you and your wife over once we get settled in. We also have a little something that we think you'll get a kick out of :). Looking forward to getting together. Again - thank you so much for your dilligence, your work ethic and most of all your professionalism. You are awesome! Just wanted to say thanks so much. You Rock. Sincerely - Mr. Chad & Michelle Gomez
When my mom and I had to sell my brother's house in La Mirada, I knew just who to turn to. Warren was the first person I thought of. This transaction had so many challenges since my brother was not easily accessible and time was of the essence as the market was declining during that time. Thanks to his utmost professionalism, his network of resources and his creativity we were able to sell the house at a price we didn't think possible in this market. His calm and confident attitude helped keep my family at ease during a very difficult time. He kept us informed and was always honest with us. Even when he had to deliver not-so-promising news, he always had a solution or an idea on how to get around the issue. Thank you Warren for selling my brother's house, and for doing so with such grace. You are a true professional.
Sincerely,
Amy Dorsett-Arnold
"It is with pleasure and great confidence that we put to words our thoughts of the work of Warren Nass. As first time homebuyers, Warren far surpassed our expections with his knowledge and honesty. Warren provided us with a wide array of choices, was patient and virtually eliminated the stress and headaches of such a large purchase.
There were certain houses that we would have considered, however, with Warren's attention to detail and his integrity, he would point out potential problems, small or large, and let us make a decision.
Due to Warren's exemplary work ethic, we have truly found our dream house. Warren is a very talented individual and we highly recommend him to anyone without reservation." - Riki and Gayle Rachtman
Dear Warren,
We just want to thank you for all your help in selling our La Mirada house! Your wisdom and professionalism was the key to its selling so quickly. We really appreciate all you did for us.
We moved in on June 12th and loving it - the Four Seasons Community is beautiful, the neighbors are great and our house is the best! We have features we never dreamed of. After many days in a Motel and a 3 week driving trip as far east as Little rock, Arkansas, Ames, Iowa and as far north as Johnstown, Colorado. We were so ready for our own bed in our own house and our own home-cooked food.
We hope things are continuing to go well for you. If you and Cathy Lee are ever by this way do stop and see us!
Thank you again for everything! we have both vehicles in the garage which prove we got rid of a LOT of stuff! Thank you for suggesting ways to declutter. - Carolyn and Stan Perry
______________________________________________________________
CENTURY 21 WESTWORLD'S WARREN NASS RECOGNIZED FOR INTERNET MARKETING EXCELLENCE
La Mirada, CA - Nationally renowned real estate marketing and technology speaker and REALTOR.com® Vice President, Max Pigman, has presented to Warren Nass of Century 21 Westworld Realty the "Real Estate Online Marketing Award of Excellence". The Award of Excellence recognizes top agents who consistently provide great marketing services on behalf of their buyers and sellers.
"There are always some real estate agents who distinguish themselves from other agents by doing a little more for their sellers. In particular; when the home they are selling is placed on a well trafficked site such as the 1st ranked REALTOR.com®,1 even simple efforts like having more photos displayed, crafting better descriptions or adding a full motion video, can make a home stand out from competing properties," says Max Pigman, Vice President of REALTOR.com®.
The excellence award was presented to Warren at a recent real estate marketing and technology seminar that demonstrated cutting edge techniques for leveraging the Internet and technology in real estate marketing.
Warren says, "My seller clients appreciate how I can help bring more attention to the unique selling attributes of a their home and ultimately help attract more qualified buyers. Buyers are also appreciative of a well presented home that has a better description and more ways to learn about the property before arranging an appointment. While it's certainly an honor to receive this award, I think ultimately it would be a disservice not to make REALTOR.com® and the Internet part of your standard home marketing plan. Some day soon most agents will see it as a must have requirement instead of something special. We're already seeing that change"
"The extra steps agents like Warren are taking on behalf of their clients is the reason we thought it worthwhile to call out the effort we have seen these agents make online and to recognize them for providing these added value services," says Mr. Pigman.
REALTOR.com® is just one of the many ways Warren Nass is leveraging recent trends in home buyer online behavior to his clients benefit.
"I would like to take this opportunity to state how much we appreciated one of your Real Estate agents - Warren Nass.
We Just recently sold our condo and bought a home through your office in La Mirada. It was always amazing to me that throughout the rigorous process of buying and selling a home, how Warren always paid close attention to every detail of our wants and needs. I know that he had other clients that he was also working with but he continuously made my wife and I feel that we were his first priority. He always kept us well informed during the ordeal and when other agents or personnel involved in our business dealings dropped the ball, Warren was always there to pick it up and keep the process moving forward.
We sold our condo in 4 days and for more than we expected - yet Warren felt we could get our asking price. The home we purchased had 15 other bids besides our own and again, Warren was there with the sellers and their agent and through his people selling and personality skills, he succeeded in putting us in the home of our dreams.
In closing, although this was a business transaction, we feel Warren went above and beyond the call of duty in ALL instances and made my family and myself feel like he was our very own personal agent. He truly is an asset to your organization and we can and WILL recommend Warren Nass and Century 21 Real Estate wholeheartedly to anyone who is interested in buying or selling a home." - Robert and Debra Syphax
_______________________________________________________________________________
Subject: Mr. Warren Nass
To Whom It May Concern:
The purchase of a home was the largest investment we were going to undertake so we knew that we needed to align ourselves with the right real estate agent to ensure a successful transaction. This transaction would be slightly more complicated due to the fact that we were selling our home and looking for a new home concurrently.
We interviewed several candidates prior to meeting with Warren Nass. Upon our interview with Warren, we immediately signed a contract with him. We were impressed with his credentials but what sold us was his character. He was honest, straightforward, thorough, articulate and meticulous about every minute detail. We knew that he was going to worry about the particulars so we wouldn't have to. He was the perfect real estate agent for us!
Warren conducted a thorough market analysis. He explained to us what the prices in our area were and where the analysts believed the market was going. Though no one can predict with certainty which way the housing prices will go in a year, it was reassuring to have a real estate agent who was familiar with the financial analysis of the market. In addition, as the neighborhood specialist, Warren made it his business to study the local conditions and advise us on how much to list our home.
Prior to putting our home on the market, Warren staged our home to stand out. Having Warren was like hiring a professional stager and interior designer. He evaluated each room and made adjustments to ensure that we were using the best use of space and natural light. He created a setting that inspired visitors to visualize themselves residing in our home.
In addition, Warren exercised his excellent marketing abilities to advertise our home. He utilized the internet, newspaper, mailings and open houses strategically to sell our home quickly. During a time when the average number of days on the market was on the rise to approximately 64 days, Warren was able to sell our home within 30 days. Warren navigated us through the complicated escrow process for both homes. With his guidance, the process was seamless and very smooth. We were able to close escrow on both homes within 2 days of each other.
As expected, Warren produced top results. We know that it was because of Warren's expertise that we were able to receive top dollar. We received 99% of the asking price of our home. This was the highest sales price of our Plan at the time of sale. We were able to purchase our new home for under the asking price due to Warren's excellent negotiation skills. With our best interests at heart, Warren was very patient during the home searching process. He took the time to get to know us and understand our priorities. With this knowledge, he was able to channel the search more productively.
The process of selling a home and purchasing a new home will always be arduous and stressful because it is the largest expenditure most American households will ever make. However, as a buyer and/or seller you won't feel lost in the hands of Warren as your real estate agent. We are now lifetime customers and friends of Warren and we recommend him to anyone and everyone. Thank you.
- Scott & Heidi Hunter La Mirada
________________________________________________________________
Our name is Dale and Pauline Wilshire. We lived at 14441 San Cristobal Drive. Warren came to us from a friend who had used Warren as his agent when selling his home.
Warren presented himself as a very professional person whom we instantly liked. He showed us that he was interested in us and wanted to do the best for us.
Throughout the selling of our home he was always available and we felt competent in his judgment. He handled all situations in a very professional manner.
Our house just closed escrow and we are so excited to know that everthing was done correctly and in a timely manner.
We have already recommended a neighbor to Warren and would do so in the future. Thank you again Warren for all your hard work and dedication.
Dale & Pauline Wilshire
____________________________________________________________________________________
"Warren was recommended by some friends of ours, and he was truly a joy to deal with. He cheerfully answered hundreds of our questions, and then worked really hard to close our escrow. I'll never forget that he actually came to my job on my lunch hour to make it easier for us to sign some paperwork. Now that's dedication!
We truly love our new home and are eternally grateful to Warren for making it so easy for us. Now we recommend him to all of our friends." - David, Lisa & Christopher Nowell
Thanks again Warren for all your help and encouragement and swift paperwork to get Christine and I into the house we wanted today. We really appreciate it and if and I do mean IF I could ever afford to buy a home in SoCal I will sure get in touch with you. Take care and have a great Christmas and New Year.

Michael Shafer
Thanks, Warren for being a calm, reassuring voice in a transaction that took three months and met with the most unbelievable obstacles every step of the way. Thanks for keeping us informed by staying in contact with all parties. Also thanks for listening to us whine.
I don't know if this is a saga, epic, ballad or maybe a rap. See attachment and what I did to distract myself and not go crazy....
The Ballad of Redport by Sheila Watson
Can it be the house is sold?
The deal is closed so we've been told.
After so much time has passed.
Have our dreams come true at last?
But we have been misled before
Shaken to our very core
Our psyches taking such a beating
Or are they cheating?
Is it true?
We have no clue
Months of promises and delay
Should we go or should we stay?
Thought this was an easy sale
Pete almost caused the deal to fail
With appraisals always less
Mission Hills picked up the mess
Heard it was time for them to pay
Oops they needed another day
There is the thing about the tax
Jeremy's been somewhat lax
Tax records can't be found
Lynda's an information hound
IRS has sealed our fate
Lynda tells them she will wait
The information appears
Jeremy is in arrears
But he can make a plan
We get assurances from Dan
But appraisals still not in
Steve's the villain in this sin
Refusing to send the papers
Is there no end to all their capers?
Weeks turn into months on end
Riki and Gayle are forced to spend
Losing patience with these clowns
Roller coaster ups and downs
Appraisals, taxes, FHA
Gayle and Riki had to pay
All things good and bad must end
Mission Hills prepared to lend
Cheers to those who paved the way
Who persevered and saved the day
Relax and give yourselves a treat
Bad karma goes to Steve and Pete
Why did this take so long?
Can anything else go wrong?
Oh no! Now the Notary's at fault
Everything comes to a halt.
And so, my dears, who fight despair
We're finally ending this nightmare
We'll believe it when we see the money
In a thousand years it will seem funny.
Dear Warren,
Thank you for working so hard for my mom and your continued support. Also, thank you for the referral fee (totally unexpected) (but totally grateful!)
Take Care Keep in touch!
Theresa Boltz
"We wanted to thank you for being our real estate agent. As you know, this was the sale of our first house and we feel that everything went smoothly. Also thank you for going beyond your duties as a real estate agent to help us with the house. It's those special touches that people will remember." - Jessie and Wilson Wong 15938 Ridgeview Lane, La Mirada The Heights of Hillsborough
"Dana and I didn't think we could afford to buy a house, already having spoken with one real estate agent, who led us to believe we were so far out of our league. We gave it one more chance and talked to Warren Nass. Right from the start he made us feel like there was a chance for us to buy a house. At least it was worth a try. He talked us through everything. He didn't just want us to get into a house. He wanted us to get into a house that was right for us. Warren wouldn't let us settle for less of a house just to get in. I think he would rather not sell it at all if that was the case. Being first time buyers we didn't have a clue about the process of buying a house. Warren walked us through every step of the way. He told us about every cost, every detail. Also, when we were looking, I'd be looking at the cosmetic look of the house while Warren would be looking for flaws I wouldn't even think to look for but were very important. Warren Nass did the best job any real estate agent can do. I just can't say enough good things about him. Warren bent over backwards for us. Showing us the same house over and over again and not even making us feel like we were taking any of his time. To us, Warren played the part of the agent and inspector. I know that if it wasn't for Warren's attitude, spirit and enthusiasm we would not be in a house today." "Warren did the best job any real estate agent can do. I just can't say enough good things about him." - Patty and Dana Lux
_________________________________________________________________
"We didn't realize how stressful purchasing a home can be. You really came through for us by responding so quickly and representing us in a very professional way.
I've heard many horror stories from friends and relatives on how dishonest and unresponsive some real estate agents can be. It was a great pleasure to work with someone we could trust. I will be recommending you to everyone." - Julie Chestnut
_____________________________________________________________________________
"D-Day! Hey Warren, Thank you so much for all you've done to assist us in a smooth sale (both houses) and being the great friend you are.
Both Hal and I appreciate your even temperment, kindness and especially the caring way you helped us through a very traumatic situation.
We're both very excited for you, you've worked hard!" - Sandy and Hal
____________________________________________________________________________________
"We've know Warren for 8 1/2 years and during that time he always accepted our phone calls with market and real estate questions with patience. He was the expert. Not us. We knew that some day we would sell our home and move to a new one. It felt like we had not only our total savings tied up in our place but our whole lives as well. Last year with his encouragement and friendliness on the phone and in person we knew it was the right time for us to sell. He made us feel so good about ourselves.
The really incredible part of this story is that when we put our place up for sale it sold on the first day!!! This has to be a record. We were in total shock. If we could just reach out to people with our story who wish to sell their homes and let them know the experience is worth it.
Last but never the least, we want to be sure and share with you all the gratitude we feel for the support and strength that we have received from knowing Warren. It is because of Warren's courage and example in leadership that we followed his advise on our personal matters." - Albert, Penny and Sally Villanueva
____________________________________________________________
"We want to thank you so much for all that you have done and all the time and effort you have put in to get us our house! We appreciate all that you do and all you've done to make this happen for us." - Mark and Suzy Nass
"Thanks from the bottom of our hearts for making the sale of our home in La Mirada, as "Painless" as possible. We want you know how much we appreciated doing business with you." - The Heckmans
"I am sorry this note is late coming. We are finally unpacked and things are getting back to normal. Greg and I wanted to thank you so much for everything you did on selling our La Mirada home. We enjoyed getting to know you and wish you all the best. Give us a call and come visit us." - Greg and Jef Lawson
"Thank you for helping to make our "New" home possible. We couldn't have done it without you. We're still unpacking boxes, but having a good time doing it! Come visit us anytime, you are always welcome. Thanks again." - The Holm's Jeanine, Michelle and Steve
"Dan and I would like to take this time and thank you! you did a wonderful job. Everything went great! We love our new home very much! Thanks again for all you did:)." "Warren was there every time we needed something. Really went out of his way for us. Even cancelled a date." - Dan and Stacie Harper
"He found my dream house!" - A. Gonzales
"What an absolute delight to have worked with you selling my home. You went far beyond the call of duty - I couldn't have done it all without you, really... I'd guess you already figured that out!" "Wow! Mr. Nass went beyond the call of duty again and again, even meeting repair personnel when I couldn't. His constant contact and service set a benchmark for the profession." - Shelly B
"Besides telling us about painting over paneling and tips to make the house sell better, he also helped physically, planting flowers and helping to clean up the landscape." - The Stines'
Warren and Cathy,
You. Are. Awesome. And by awesome, I mean totally awesome. Thank you for the referral money, you didn't have to do that. We love being able to know that people are in your trusted hands! We deposited the $$ into Sammy's college fund! Look forward to seeing you soon.
Love, Sam & Katie
"Thank you for all of your help. We never thought that moving would be so easy." "The previous owner left the house a mess. Warren went out of his way to come over and help clean the house so we could move in. He was always helpful and there when we needed him." - Patrick and Nilda Rockenbach
"Provided visibility by advertising our property as what had been agreed to. Provided continuous updates as required." - Linnga & Maria
"Mom and I are delighted with the job you did in selling our home. I know it wasn't easy." - Mom and Dad
"Gentleman:
Recently, Warren Nass of your Westworld Realty office in La Mirada, California, handled the listing and sale of our home at 13324 Bluefield Avenue, La Mirada, California.
We would like to express our appreciation for the professional manner in which the entire transaction was handled. His assistance in helping us select the right price, his creative promotion (including an Elvis open house)and advertising led to several offers being received in a matter of weeks after the initial listing. His help and patience in negotiating with a difficult buyer resulted in a very satisfactory price and terms. The closing, thanks to his attention to detail, was within a few days of our original target date.
Yes, Warren is our son and we are proud of it. However, even if he wasn't, we could not have been more pleased with how he completed the sale of our home. In fact, it made it more difficult for him to handle the sale of the home that he had spent most of his life in.
We thank him, his manager and your organization for a job well done." - Paul & Susie Nass
"Warren was very active and aggressive in selling. He also helped do some repair on my condo on his own time." - H. Martinez
"Just a little something to thank you for all your help and hard work. We appreciate the time you took to help us sell & buy a new home. Your patience and understanding of our need & wants in a new home made us very lucky to have you on our team. Thanks again." - Andrew, Lisa, Amy, Matthew & Dusty Craig
"Keep up the great work, Warren! We will send any referrals we know to Warren Nass! - Robert & Melissa
"Warren spent so much time with us helping us find a house. He seemed like he was always available for us throughout the whole process!" - Jim & Jill Ries
"Just wanted to let you know how much all you've done for us is appreciated. We would really like to take you out to dinner as soon as you and I can get together. Give me a call at my parents house so we can plan what night would be good. Hope all is going well and I hope to hear from you soon. Take care." - Julie and Michael Sullins
"I would like to take this opportunity to thank you for your advice. Never owning a home, I am clueless about many things. So, I really appreciate your tips." - Candace Burgess
" Thanks for all your help and support with Nicki on my new home! - Karrie Hatfield
"A belated thank you for all your efforts re my home. Even though I am not yet putting it on the market, you may be sure your expertise and professional manner will keep you on the top of my list. I appreciated your generous sharing of time and thoroughly enjoyed our visits. Thanks for the info on your beautiful Bed and Breakfast facility. Your Mom and Dad must love the adventure. Again, thanks and keep following your dreams, as will I!!! Keep in touch! - Maggie Kite
"A very sincere "Thanks" from your friends and colleagues for all your help with our laptops, printers and every other question we can possibly think up! Your willingness to always help us out is one reason this is such a great place to work! Your help is appreciated and as our way of saying "Thank You" enjoy a night out on us!! Have fun and again "Thank You." - Sincerely, Kim, Mark, Diane, Nicki, Hilda, Vicki, Michele, Judy, Paul, Pam, Lynda, Nellie, Jackie, Cathy, Shirley, Fran, Laura and Jeanne
"Thank you for helping me about the glen property appraisal value. Thanks again" - Sunny Kim Realtor
Thanks again Warren. I appreciate all of your help. - Nancy Cota
_____________________________________________________________________
"From each sister's home city, a gift to represent.
To say thank you for everything, Even fixing the blind that was bent.
An avocado bowl from Fallbrook, For follow up on those who came to look
Olives to represent La Mirada, For offers that came up "nada"
Orange goodies for Anaheim, For going for the very last dime
From Temecula comes champagne, For sticking strong in a market that started to wane
And finally from Murrieta, a cowboy hat, To say thank you again and that's that!"
- Kathy Quigley, Linda Edwards, Betty Claude, Cyndi Olson and Suzy Gibson
_____________________________________________________________________
"Thank you for your efficiency and pleasant demeanor. It was so refreshing to work with an agent with integrity, follow through and just plain up front candidness. Perhaps there will be another opportunity in the future. I look forward to it!" - Barbara Gonzales Re/Max Metro
__________________________________________________________________________________________
"I am delighted to congratulate you on achieving the prestigious 2003 CENTURION Producer Award.
The CENTURION Award is a symbol of excellence earned by only an elite group of CENTURY 21 Producers. This eliter group represents the depth of talent and experience found within the CENTURY 21 System.
You have proven your commitment and dedication to the CENTURY 21 organization over the past year. You have demonstrated exceptional professional standards and dedication to your clients. We salute your accomplishments and pledge to provide continuing support and encouragement to insure your personal and professional success.
On behalf of the entire organization, I commend you for your award winning efforts. Best wishes for another outstanding year. We look forward to seeing you onstage at our International Convention in Las Vegas." - Van Davis President Century 21 Real Estate Corp.
"Congratulations on a job well done! Your dedication to providing exceptional customer service now distinguishes you with those who have joined the ranks of a very special group of real estate professionals.
You are now recognized within the CENTURY 21 system as a "Quality Service" real estate agent. Enclosed please find a lapel pin with the words Quality Service. Our customers deserve, and will receive, the finest service ever offered by any real estate organization. By providing outstanding quality service, you are helping us realize our vision for the future.
You are truly an asset to your office and the CENTURY 21 system. CENTURY 21 looks forward to our continued association with you and your satisfied customers." - Larry Ross CEO Century 21 Real Estate Corp
___________________________________________________________________________
"Keep up the excellent work. I'm in the insurance business.Working with Warren Nass, I feel that I found my equal in the real estate business. He's personable, professional and gets the job done!" "The seller presented some big problems during the escrow. Our agent presented some excellent solutions to solve these problems." - Tim and Wendy Shorr
________________________________________________________________
"Congratulations! Because of a lot of hard work, determination, and tenacity, the deal regarding 14419 Cullen, is closed. I want to thank you for your significant contribution. It is easy to see why you are a success.
My career is leveraged by working with other professionals in the industry. This is not a one way street. If there is anything I can do to help you, please let me know.
I have enclosed for your enjoyment a gift certificate from Starbucks Coffee Shop. Again, it has been a pleasure to do business with you." - Rick McGrail Realtor
Hi Warren -
I just wanted to take a moment to say 'thanks' for the excellent service you provided to me and the McReynolds. You can be certain that we'll be looking out for any futere opportunities to refer to you.
All the best - Steve Simmons Remax Olson & Associates, Inc.
______________________________________________________________________________________________
"Just a note to thank you and bring your peers up to speed with all that you do for your clients.
When we sold our condo in Hillsborough we tried another Realtor first; boy did we learn from that mistake. Your commitment to use all possible means to expose our listing, your dedication to follow up on all possible leads and your expertise of the area lead to the offer on our home. During the offers and counter offers you were quick to guide us and always available until closing the sale.
It was for this effort and ability that we chose to use you to make our next home purchase, even though it was out of your working area. You kept us up to date with current listings in the Fullerton/La Habra area. Several times you made yourself available to showings for us on short notice due to my demanding schedule. We looked at over 100 homes in a three week period until we found our new home. Again during the offer and counter offer process, your guidance and expertise closed the deal.
It has been a fun and enjoyable experience to go through, all due to your genuine interest in us during the entire process. Many thanks........" - Scott, Elayne and Megan Bastian
___________________________________________________________________________________
"Since I have bought and sold two condos and purchased one house, I have worked with many Realtors; however, none of the escrows have been processed as smoothly as the recent one involving you and your office.
I appreciate the fact that you were able to anticipate some problems and solve them before they arose. Your sugesstions regarding some repairs helped bring about a quick sale and a final walk through that allowed escrow to close without problems. Your availability to appraisers, termite inspectors, and others was very helpful since I had a very busy schedule.
Both you and Pioneer Escrow worked together to see that all paperwork was completed ahead of schedule. I know that even though you worked with another realtor, it is to your credit and hard work that made the deal go through.
I appreciate your services and would definitely use them again in the future, should the occasion arise." - Karen Farhat Condo #129 at the Glen
"Well, I can't give you a million dollars, but I want to thank you a zillion times for working so hard to find me comps for my condo. I should know about approval of my refinance sometime this month. If it wasn't for you, the package wouldn't have gone to the underwriter for a very long time. My sincere thanks." - Lori Chee
"Persistence" - David and Therese Doyle
"Keeping us current on any and all transactions, walk-through, advertisements, and correspondence, to mention a few. We were moved out and the house was empty, plus we were moved out of state. Good job, Mr. Nass" - Edward and Carollyn Blazevich Las Vegas
CENTURY 21 Real Estate Corporation
1 Campus Drive, Parsippany, New Jersey 07054 (877)221-2765
Dear Warren:
I am honored to congratulate you on your extraordinary achieving of becoming a member of the 2004 CENTURION Honor Society.
Your ability to achieve this status is outstanding. You have proven that consistency and hard work assures superior results. Your commitment and dedication is unsurpassed, and widely recognized. The success of our system is due largely to your unparalleled efforts and accomplishments.
On behalf of the entire organization, I salute your efforts and pledge our continuing support and encouragement to insure your personal and professional success. Best wishes for another exceptional year.
Sincerely,
Thomas R. Kunz - President & CEO"
---
"Dear Warren:
I am delighted to congratulate you on achieving the prestigious 2004 CENTURION Producer Award.
The CENTURION Award is symbol of excellence earned by only an elite group of CENTURY 21 Producers. This elite group represents the depth of talent and experience found within the CENTURY 21 System.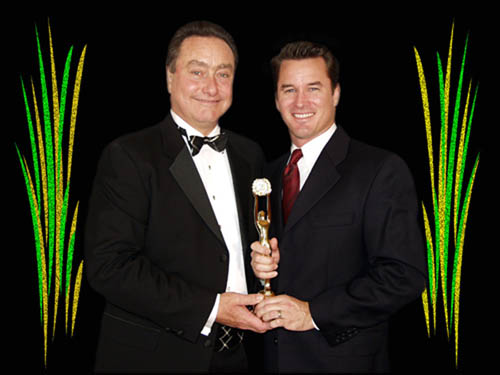 You have proven your commitment and dedication to the CENTURY 21 organization over the past year. You have demonstrated exceptional professional standards and dedication to your clients. We salute your accomplishments and pledge to provide continuing support and encouragement to insure your personal and professional success.
On behalf of the entire organization, I commend you for your award winning efforts. Best wishes for another outstanding year.
Sincerely,
Thomas R. Kunz - President & CEO"
---
Dear Mr. Nass:
On behalf of the La Mirada Community Services Foundation, I would like to thank you for the generous donation of $125 by your company to help sponsor this year's "4 La Mirada Kids" Carnival.
Sincerely, The City of La Mirada
Warren,
We wanted to thank you from the bottoms of our hearts. Our festival was a great success and you were an enormous part of it. You make it extra special with the way to DJ and announce! We love ya and appreciate you, Sharmayn, Jen and Vivian
---
Dear Mr. Nass,
On behalf of the staff, students, parents and Fall Festival committee at Gardenhill, I would like to thank you for your very generous donation of 5 hours of your time! We appreciate the way you get the crowd excited with great music and games. You always do such a great job at announing the raffle and auction winners. Without the time, equipment use and talent you donate, our festival would definately not be a success it's been in the past.
Though it's still a year away, we'd love for you to come and enjoy this school wide celebration with us in the future. We've included an advertising flyer that was sent home to the parents in order to thank participants for their contributions and announce ou profit to the school.
Thank you for helping to make a difference on our campus by helping us raise money that will be used to fund efforts to raise student achievement during these tough economic times. Sincerely, Jennifer Hodge, Eileen Burkholder, Sharmayn Garber and Vivian Lim
---
Dear Warren,
I am delighted to congratulate you on achieving the prestigious 2009 CENTURION Producer Award. The CENTURION Award is a symbol of excellence earned by only an elite group of CENTURY 21 Producers. This elite group represents the depth of talent and experience found within the CENTURY 21 System.
You have proven your commitment and dedication to the CENTURY 21 organization over the past year. You have demonstrated exceptional professional standards and dedication to your clients. We salute your accomplishments and pledge to provide continuing support and encouragement to insure your personal and professional success.
On behalf of the entire organization, I commend you for your award winning efforts. Best wishes for another outstanding year.
Sincerely,
Thomas R. Kunz

Thanks for all you did to help my client turn a house into a home for her family. May the entire holiday season bring you to you and yours. - Jeanine Davis Keller Williams Realty
WARREN NASS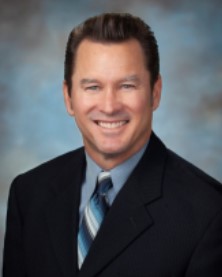 P: 714.606.0329