Your Representative
Having sold more than $325 million worth of real estate and over 400 homes, Warren Nass is truly the agent to call upon when you've made the decision to sell your home or purchase a new one.
A licensed real estate professional since 1992, Warren is known throughout his market area as an agent to rely upon to obtain top market values. However, when it comes to helping his clients find their first home, or the home of their dreams, he is equally dedicated to negotiating the price and terms to fit his client's circumstances.
While selling or buying a home is often an emotionally charged experience, Warren's sensitivity and care during each phase of the transaction eases the process considerably. Knowing that a home sale or purchase often represents a family's largest lifetime investment, he provides detailed plans of action custom designed for each client. His thoughtful marketing approach takes into consideration their goals, lifestyle and other special needs. Warren provides his clients with ongoing progress reports every step of the way so there are no surprises at the close of escrow.
Warren views each transaction as an opportunity to help his clients make the most informed decisions. A licensed Realtor, member of the Centurion Honor Society, seven time Centurion Award Winner, he is always up-to-date on market trends and is knowledgeable about the disclosure issues and legislation that affects homeowners and the real estate industry at large.
Creative marketing is central to Warren's ongoing success. He creates personalized marketing campaigns designed to sell homes at the highest price with minimum inconvenience to his clients. When a homeowner lists their property with Warren, they can count on their property being exposed to a broad base of potential, qualified buyers. From advertising in major metropolitan and local newspapers, the internet, to compelling direct mail pieces and good old fashioned networking, Warren leaves nothing to chance when it comes to exceeding his client's goals.
We are pleased to recommend Warren Arthur Nass, a high achieving sales associate who will guide you through a smooth real estate transaction.
WARREN NASS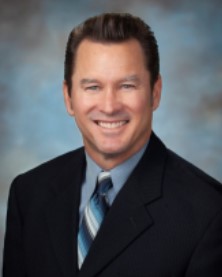 P: 714.606.0329